St Augustine Amphitheatre | Augustine, Florida
Let's Get Down to Business and immerse yourself into the incredible live music of the Georgia-based blues rock band Widespread Panic. Spreadheads will indeed be satisfied to know that their favorite neo-hippie band will perform at the iconic St. Augustine Amphitheatre for three consecutive nights. Yes, you've heard that right. The John Bell-led band will play their interesting back catalog of songs to over four thousand fans on March 24-26, 2023. If you are one of the band's loyal fans, you don't want to miss any of the three shows at St. Augustine. Why be at one show if you can be at all three, right? Get your three-day pass ticket and party with other Spreadheads for three nights straight. Click the "Get Tickets" link to purchase your tickets today.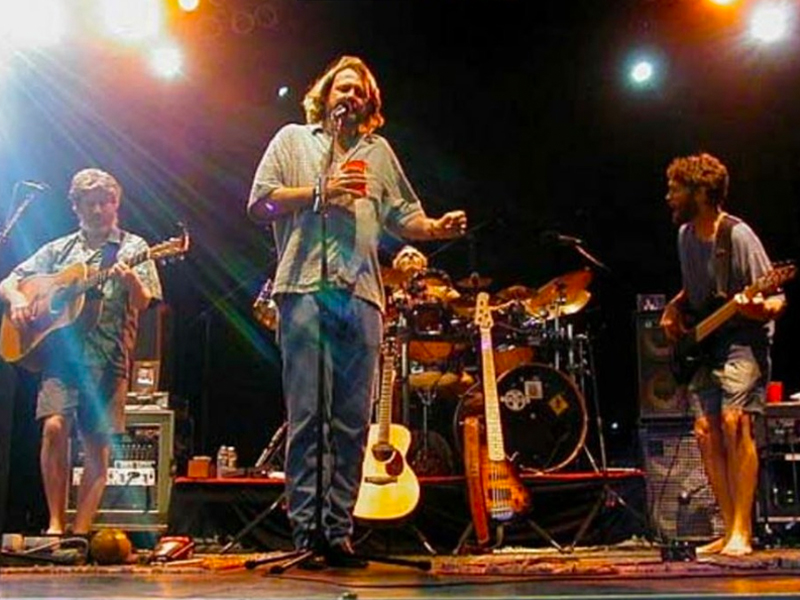 Often mentioned in the same breath as other jam bands, such as the Grateful Dead and Phish, Widespread Panic is considered one of the best live bands in the world. The Georgia native band set the record for the highest number of sold-out performances in the iconic Red Rocks Amphitheater — further cementing their status as a top artist in the industry.
Widespread Panic was formally formed in 1986, but the band's roots go all the way back to 1981 when several of the members began playing together. After releasing their first album in 1988, they quickly gained widespread popularity, and by 1992, they had signed with a major label and released their second, self-titled album. Notable for their songs such as "Free Somehow," "Space Wrangler," "Wondering," "The Last Straw," and many others, Widespread Panic's music is a hybrid of Southern Rock, blues, progressive rock, funk, and hard rock. Their live performances are legendary for their offbeat antics and unpredictable setlists, which are always decided the day before the show, thereby adding to the element of surprise and mystery among concertgoers.
When founding guitarist Michael Houser passed away from cancer in 2002, the band was at a tragically pivotal stage after having spent the previous decade building a solid reputation as a touring and recording outfit. They didn't give up, though, and in lieu of Houser, they brought in George McConnell, who stayed for barely three years until resigning in 2006. Jimmy Herring, who has been with the band since McConnell's departure, took McConnell's position. On the contrary, founding member and drummer Todd Nance quit the band in 2016 and passed away in 2020.
The four-decade tenure of Widespread Panic has yielded a rich discography, and the band has remained essentially unchanged. Despite being on the fringes of popular culture from the start, they found a way to thrive artistically and keep their cult following. Catch them this March 24-26 at the St. Augustine Amphitheatre for a three-night concert event that will surely make all Spreadheads panic in excitement!