St Augustine Amphitheatre | Augustine, Florida
Hey, Spreadheads! See you this March 24 at the St. Augustine Amphitheatre to the opening night of the three-day concert of your favorite neo-hippie jam band, Widespread Panic. Join hundreds of fans on a night filled with a rootsy style of Southern rock music embellished with jazz and blues tunes that will blow your mind. If you missed the Georgia-native band's concert in St. Augustine last year, this is your chance to experience their exhilarating live music. Immerse yourself into this concert event and meet other Spreadheads to jam along with. Grab your tickets now and prepare for one of the best concert events to invade Florida this March. Click the "Get Tickets" link to order your tickets today.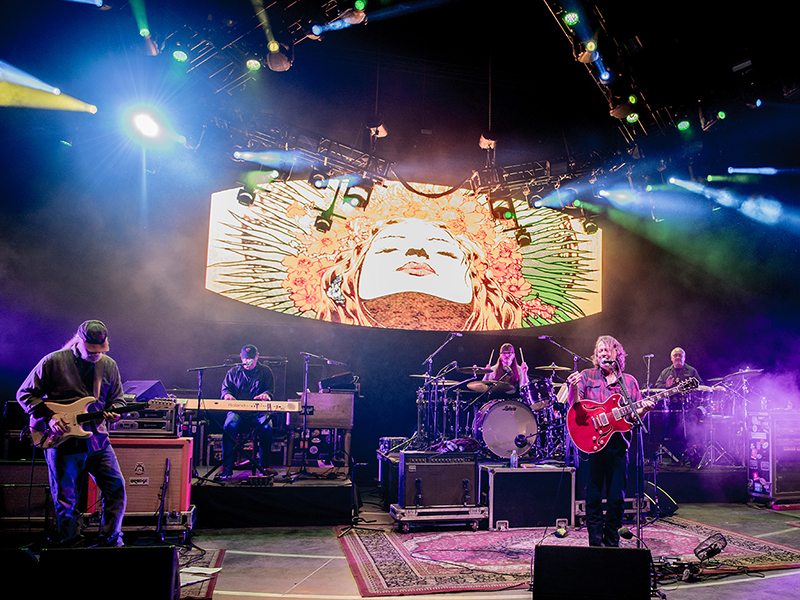 Widespread Panic continues to hold the mantle as one of the bests neo-hippie jam bands. In their career that started in the 80s, the band released 12 studio albums, 8 live albums, and one compilation album. Most of which is a hard-hitting success. The genres of Southern rock, blues-rock, progressive rock, funk, and hard rock are all reflected in their music, and their sound did not seem to age with them continuing to gain traction.
While attending college in Athens, Georgia, vocalist John Bell and guitarist Mike Houser formed the group in 1982. As soon as bassist Dave Schools left academia, Widespread Panic was born. Soon after, they started recording and released "Coconut Image" in 1986. Later on, the band added drummer Todd Nance, percussionist Domingo "Sunny" Ortiz, and keyboardist John "JoJo" Hermann. A year later, their songwriting talent, musical virtuosity, and professionalism earned them the buzz they deserved. It was an instant hit, and their home city Athens celebrated them. Tour after tour, they become the most sought-after live performing band.
By the 2000s, their streak became unstoppable, and they made history as a 32-time sold-out band at Red Rocks Amphitheater. They also have not stopped churning out albums, with "Jackassolantern Live" being their most recent, released in 2019.
Rearing for another all-out tour next year, everyone is clamoring for tickets as they visit select cities. Fans in St. Augustine, Florida, are lucky as the lauded band will perform at the St Augustine Amphitheatre on Friday, March 24, 2023. Do not miss it!