St Augustine Amphitheatre | Augustine, Florida
Still thinking of the perfect concert event to attend this summer? If you are into long improvisational jams, guitar solos, surprising covers, and rootsy brand of Southern rock, then you should definitely be at St. Augustine Amphitheatre this Saturday, March 25, to witness Widespread Panic blow the famous amphitheater's roof off. One of the world's most renowned jam bands will excite all Spreadheads in its three-night concert event at St. Augustine from March 24-26 — and if you want to spend your Saturday night meeting other Spreadheads and jamming along to the songs of the John Bell-lead band, you must grab a ticket to their second night at the famous Florida venue. Tickets are now on sale, and you can grab yours here by hitting the "Get Tickets" link.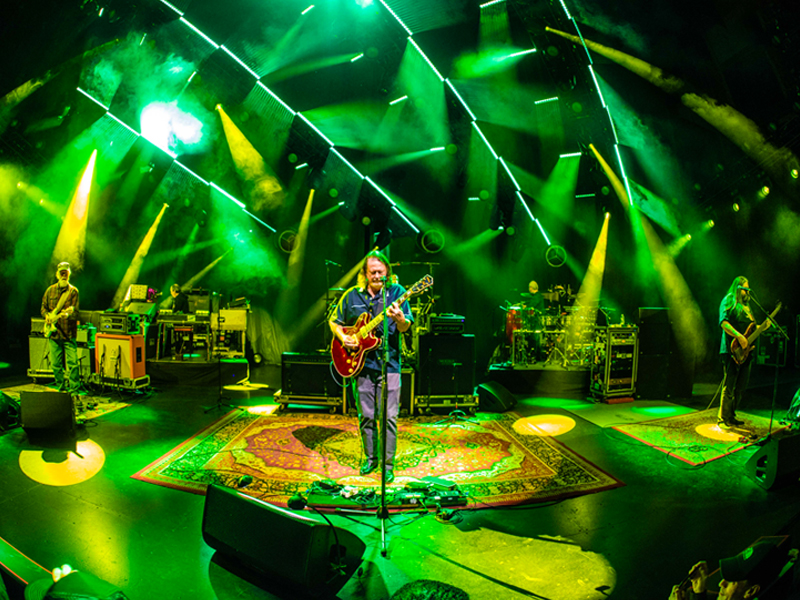 Considered "One of America's Best Live Bands," Widespread Panic is a significant force in the rock and jam band music scene. The formidable American rock band originated in Athens, Georgia, and was founded by John Bell and the late lead guitarist Michael Houser. The current lineup of the band is John Bell (vocalist), Dave Schools (bassist), drummer Duane Trucks, percussionist Domingo Ortiz, and John "JoJo" Hermann (keyboardist).
The birth of the band can be traced way back to 1986. Since the band's meek genesis, Widespread Panic never stopped their hunger from gaining the popularity they deserved. Ever since the release of their debut album "Space Wrangler," the band has magnetized the masses' attention. Their first album was quite successful as it was reproduced four times on vinyl records. The band's succeeding albums were also a fruitful success. Their album "Ain't Life Grand" aided them in creating their hit singles "Airplane" and "Can't Get High." Their "Bombs and Butterflies" album has also contributed towards their success as it reached number 50 on Billboard 200 Chart. The album's single "Hope in a Hopeless World" was also a massive hit.
With the band's drive to innovate their songs and their dedication to performing live, the band received their very first Road Warrior Award on the 5th Annual Billboard Touring Awards, thanks to having served over 1,600 live concerts. Widespread Panic was also honored as one of the 10 inductees to the "Athens Music Hall of Fame."
Join Widespread Panic this March 24, 2023, for the second night of their three-night performance at St. Augustine Amphitheatre. Buy your tickets now!