St Augustine Amphitheatre | Augustine, Florida
Are you down for a Saturday night jam concert from one of rock music's most hard-working jam bands of all time? If your answer is a resounding 'yes,' then luck is on your side as Umphrey's McGee's first night at St Augustine Amphitheatre in Florida this June 4 will be filled with powerful vocals, athletic guitar work, gigantic group improvisations, and world-class musicianship that is distinctly Umphrey's. This concert is meant to be enjoyed by jam bands-lovers like you. So don't forget to tag all your friends along to this epic post-pandemic comeback of the band we all loved since the 2000s. Grab your tickets now and see you at the venue!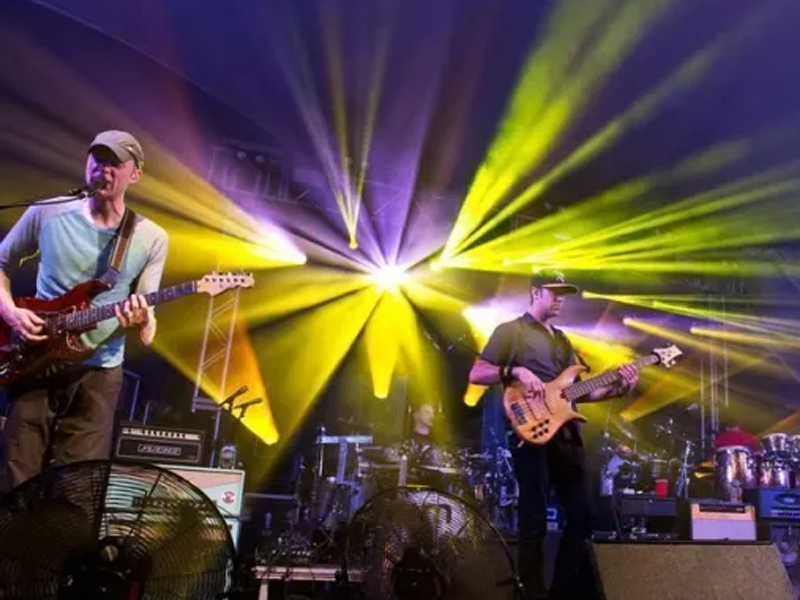 With the likes of Phish, Dave Matthews Band, and Widespread Panic making a string of shows this year, there is no denying that jam bands are taking over the concert scenes this year.
One of the country's greatest jam bands, Umphrey's McGee, is hopping on the bandwagon this year with the announcement of their highly-anticipated tour. In support of their newly-released album "You Walked Up Shaking In Your Boots But You Stood Tall And Left A Raging Bull," the 19-date concert will kick off in St. Augustine Amphitheater, Florida. The band will be stopping at some major cities in the US, such as Morrison, Indianapolis, Baltimore, Asbury Park, and Maryland Heights. The band will be joined on select dates by special guests, The Disco Biscuits, Fool's Paradise, lespecial, and Andy Frasco & The UN.
The band's kick-off concert at St. Augustine Amphitheater will surely be epic since this is one of the band's first performances after the pandemic hit the world. And since we know the band to be full of energy, we can only expect the best.
Like other great jam bands before them, Umphrey's McGee's strength is its ability to entrance an audience in its live show. As a jam band, there is always a mystery to UM's setlists. The band can flow seamlessly from one song to another and would give the best improvisations of their own songs or some surprising covers. Thus, there is always to look forward to. Not to mention the innovation they put on their live shows that add to the entire concert experience.
Well, these are just the tip of the iceberg of what we'll experience in UM's concert this Saturday at St. Augustine Amphitheater. So make sure to grab your tickets as early as today and prepare for summer's ultimate live jam! See you there!