St Augustine Amphitheatre | Augustine, Florida
One of the greatest jam bands of all time, Umphrey's McGee, will be treating its Florida fans with a two-night concert performance that will easily be one of the summer's ultimate jam concerts. Join the six-piece band from Indiana this weekend, June 4 & 5, at the St Augustine Amphitheatre for a night of timeless hit songs, impressively choreographed visuals and superb instrumentations that will leave you wanting for more! If you can't get enough of Umphrey's McGee, you would surely want a 2-day pass for their concert. Click on the "Get Tickets" button to get yours today!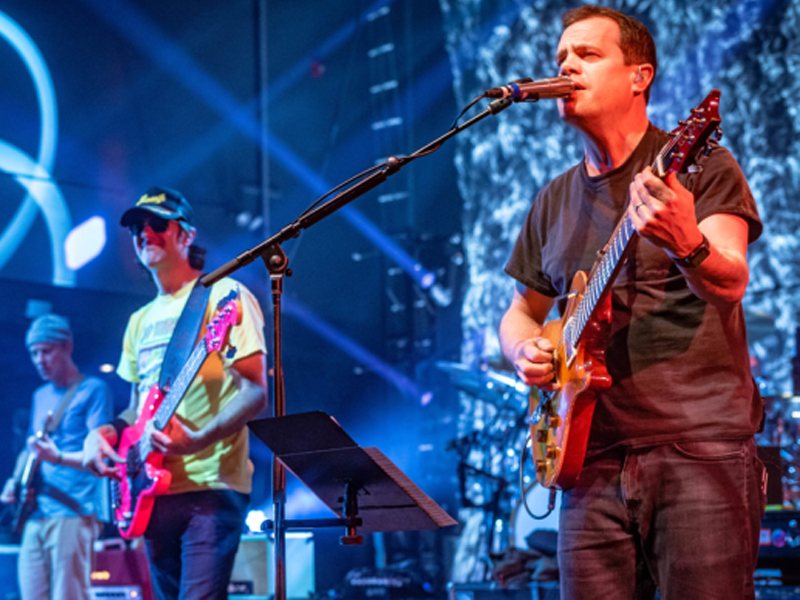 Umphrey's McGee is an American jam band originally from South Bend, Indiana. The band, which consists of Brendan Bayliss, Joel Cummins, Ryan Stasik, Andy Farag, Jake Cinninger, and Kris Myers, has long been experimenting with many musical styles, including rock and metal funk, jazz, blues, reggae, electronic, and folk.
The band is a household name in the jam band scene and is known for fusing various musical genres into a jam band mix. They are also known for their innovative schemes and well-thought live concert production.
Like other great jam bands before them, Umphrey's McGee's strength is its ability to entrance an audience in its live show. As a jam band, there is always a mystery to UM's setlists. Even hardcore fans who had followed the band for years will still shrug their shoulders when asked about what songs to expect in Umphrey's McGee's concert.
The setlist may be a mystery, but the experience one gets from it is not. As a jam band, UM plays a different setlist in every show, containing its own songs and covers of other bands. If you love the unknown and want to be surprised when you are in a sea of crowds, then this jam band is for you!
They have produced several albums in their career spanning more than two decades. The band takes pride in the uniqueness and diversity of their songs in these albums. And just last year, the band released their latest album, "You Walked Up Shaking In Your Boots But You Stood Tall And Left A Raging Bull." Crafted during the pandemic, the album kicks off a new era for Umphrey's McGee and their ever-growing audience.
"There's something uniquely Umphrey's McGee that could never be mistaken for another band," UM's keyboardist, Joel Cummins, states. "I hope it makes people think a little bit or shed a tear or two. Maybe, you smile or laugh. Life is hard. We still believe music can heal and motivate."
If you want to hear the band's new songs performed live, you should see the band this weekend at St Augustine Amphitheatre. Book your tickets for any of the two show or, better yet, grab a 2-day pass so you wouldn't miss a beat from them.