St Augustine Amphitheatre | Augustine, Florida
Dan and Shay fans get excited!! The duo are on tour with their latest, self-titled album, hitting the St Augustine Amphitheatre on Friday 15th March 2019 with special support from Morgan Evans!! Get your tickets TODAY!!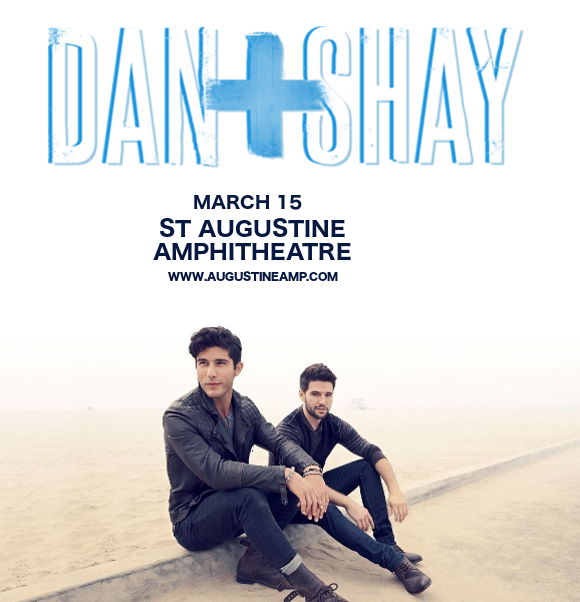 With their debut album "Where It All Began," in 2014, Dan and Shay introduced themselves to the country world at large, winning an Academy of Country Music Awards Vocal Duo of the Year nomination for the album and performing on The Ellen Show with the hit single "19 You + Me". Since then, the duo have amassed huge critical acclaim with their subsequent albums.
"The title sums it up perfectly," Dan and Shay responded, when asked about the themes of the latest work. "It's us, it's where we've been and where we're going. Both Dan and I are married now and we're in a different place to where we were on the last two records. There are love songs, more sweet ballads, but we can step into the storyteller mode and play scenarios. We can still write about heartbreak even if we're in happy relationships. That's the magic of country music, you tell stories."
Get ready to experience that magic for yourself – do you have your tickets yet?