St Augustine Amphitheatre | Augustine, Florida
St. Augustine Amphitheatre will surely be packed with country music fans this Thursday, November 17th, as the country singer-songwriter Cole Swindell performs his hits in one of Florida's famous venues. The "Ain't Worth the Whiskey" hitmaker will bring his "Down To The Bar Tour" to the Nation's Oldest City with Travis Denning and Ashley Cooke. As one of the pioneers of bro-country, Swindell will undoubtedly make every audience member groove to his feel-good songs and sing along to his heartfelt country tunes. Join hundreds of other fans in singing along to the ACMA-awardee's massive hits, such as "You Should Be Here," "Single Saturday Night," and "Never Say Never," and be one of the first to see him perform his newest songs from his latest album, "Stereotype." Get your tickets now and prepare to be swept away by one of bro-country's architects: the one and only Cole Swindell!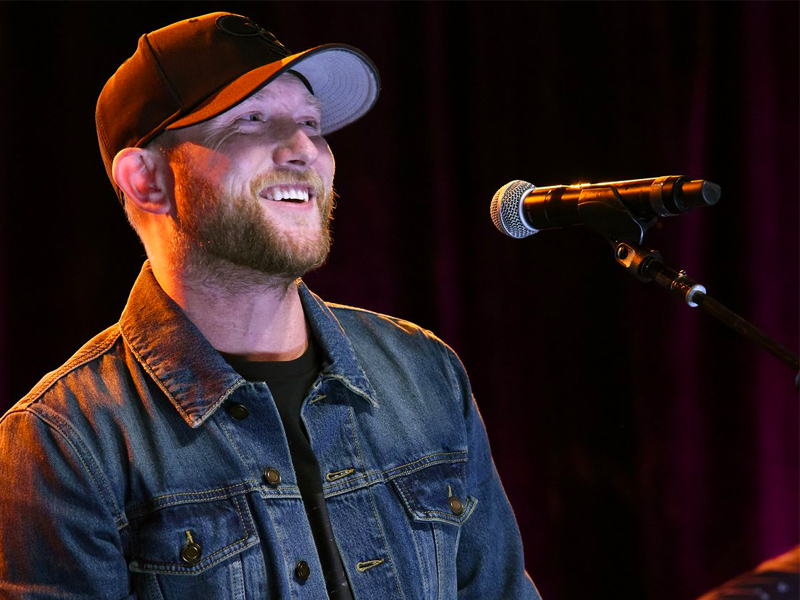 Country star Cole Swindell began his music career as a songwriter, especially for Luke Bryan. He wrote the songs "Just a Sip," "Beer in the Headlights," "Roller Coaster," and many more. As his songwriting brought him prominence, he decided to start performing his compositions. In 2013, he independently released his debut single, "Chillin' It." As radio channels picked the song up, airways began to repeat it, and slowly, he reached the charts. Warner Music Nashville noticed his single and signed him that same year. The label re-released "Chillin' It," which peaked at number 1 on Billboard's Hot Country charts. After that, the singer-songwriter's career was suddenly mainstream and helped the success of his self-titled debut album in 2014. His following albums, "You Should Be Here" (2016) and "All of It" (2018), are both huge successes.
Despite the many triumphs, Swindell suffered so much loss in the last decade. But like many brilliant musicians, he has used his music to convey his grief. Notably, his song "You Should Be Here" was a tribute to his father and later on to his mother. His latest album, "Stereotype," is a testament to all that he went through and is considered the best of all his released albums.
Swindell is currently on tour, and one of his stops will be at the St. Augustine Amphitheatre in St. Augustine, Florida, on Thursday, November 17. Get tickets now! Just click the "Get Tickets" button on this site.