St Augustine Amphitheatre | Augustine, Florida
Bluegrass icon Billy Strings recently announced his massive upcoming tour! The Grammy Award-winning guitarist and composer is embarking on a cross-country road trip to promote his latest studio collaboration, ME/AND/DAD! On Thursday, 20th April 2023, Billy Strings will make his way toward Florida, where he will perform at the St. Augustine Amphitheatre! If you're a bluegrass fan, this show is highly recommended due to Billy Strings' groundbreaking work in the genre! So what are you waiting for? Hurry and grab your tickets to see Billy Strings rock it out at the St. Augustine Amphitheatre!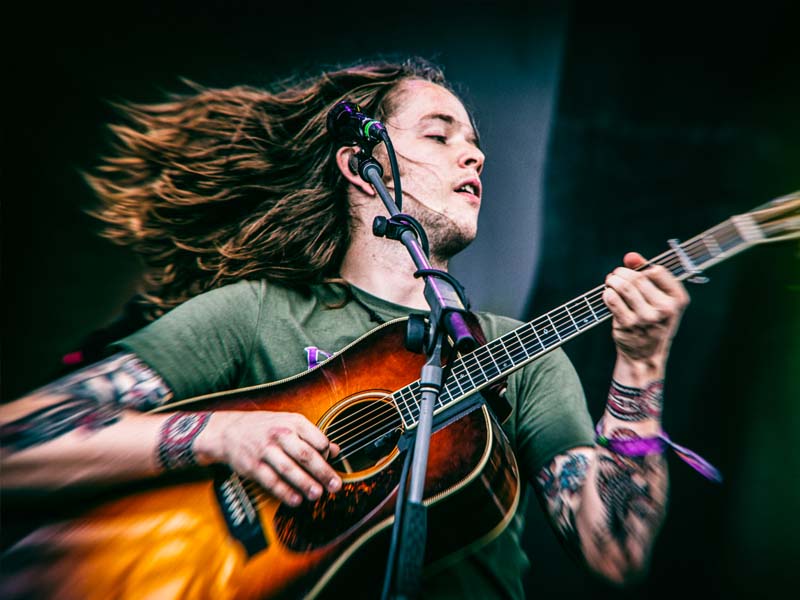 Billy Strings won his first Grammy at age 29. At the time, the guitarist and bluegrass artist had only played music professionally for less than a decade. But his top-selling album, Home, has been a groundbreaking hit. The sophomore effort topped Billboard's Top Heatseekers and Bluegrass Albums charts. It also performed impressively on the folk charts, peaking at number 11. The album met with wide critical acclaim and won Strings his first Grammy Award for Best Bluegrass Album.
In 2021, Strings released his third effort, Renewal. The album spawned the hit "Red Daisy," entered four Billboard charts, and topped the Bluegrass Albums chart. Strings received a slew of accolades in the same year as the album's release, including a Grammy nomination for Renewal and winning Guitarist of the Year and Entertainer of the Year at the International Bluegrass Music Awards.
This 2022, Strings is promoting his collaborative album ME/AND/DAD with his father, Terry Barber. The highly-regarded effort spawned two singles, "Life To Go" and "Long Journey Home." According to Strings, this album has been a lifelong dream. "As long as I can remember, I wanted to make a record with my dad," Strings mentioned in a statement. "I've been burning up and down the highways the last 12 years, and as time slips away, you start thinking, 'I need to make time.' It's been a bucket list thing for me, something I've been afraid I wouldn't find the time to do. And that scared me; not doing this record scared me."
See the Grammy Award-winning guitarist perform live at the St Augustine Amphitheatre on Thursday, 20th April 2023! Tickets are now available!