St Augustine Amphitheatre | Augustine, Florida
You don't need a Dust In A Baggie to feel the excitement this Saturday, April 22, at the St. Augustine Amphitheatre! The performance of the Grammy award-winning artist Billy Strings is enough to ignite your Saturday night as he brings his North American tour to Florida. Join the famous guitarist and bluegrass musician on the final show of his three-night concert at the iconic Florida venue. Get your tickets today and be blown away by the impressive musicality and unique storytelling of this guitar-slinging virtuoso. Let his trippy twang and incredible songs bring life to your dull Saturday night. Reserve your tickets today by hitting the "Get Tickets" link.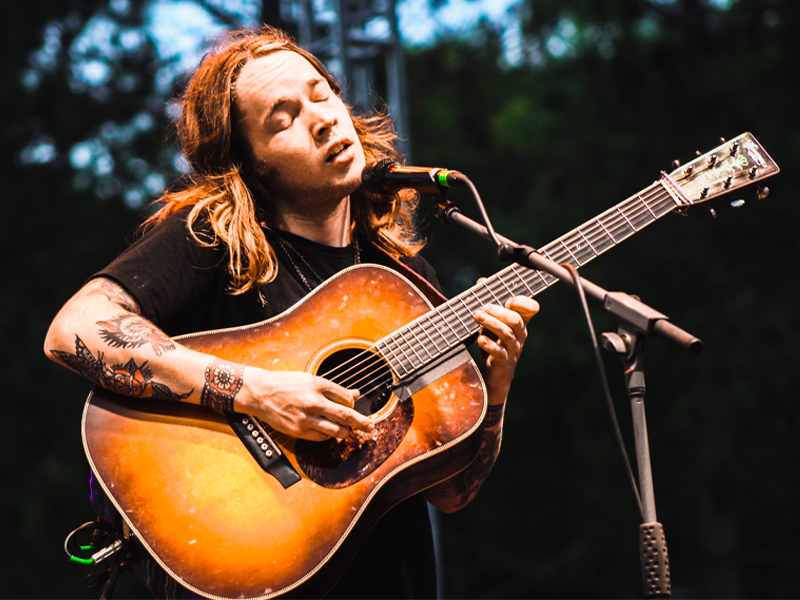 Billy Strings, a bluegrass guitarist from Lansing, Michigan, is famous for blending bluegrass with rock, jazz, and psychedelic sounds. String focuses on acoustic music, and his lyrics reflect current social concerns. He is a true master of his art, as evidenced by how his music seamlessly blends contemporary melodies with traditional instruments like fiddles and banjos. His stepfather, an accomplished bluegrass player, was a significant influence on Strings' musical development. The classic bluegrass musicians had been introduced to him at an early age. Over time, he developed a similar appreciation for hard rock and metal. Later on, he found his musical voice through the influences of Jimi Hendrix, Johnny Winter, and other rock greats.
One of Strings' early experiences in performing happened earlier in his middle school years. He was in a metal band when he was in middle school. He did not succeed as a rock musician, so he decided to pursue bluegrass music as a profession after finishing high school. Don Julin, a mandolinist, found him while he was performing at an open mic. They began performing together in 2012 and continued for the next four years. In retrospect, this turning point marked the beginning of his meteoric rise to bluegrass superstardom.
Rolling Stone magazine included Strings on its list of the Top 10 New Country Artists to Watch in 2017. His debut album, "Turmoil and Tinfoil," was released that year, and his sophomore effort, "Home," was released in 2019. He took home the trophy for Best Bluegrass Album at this year's 63rd Grammy Awards.
On Saturday, April 22, at the St. Augustine Amphitheatre in St. Augustine Amphiteatre, Florida, the "Bluegrass golden boy" will perform once again to complete his three-night show. Reserve your tickets today to see this incredible show!