St Augustine Amphitheatre | Augustine, Florida
Enjoy the music of legendary country singer-songwriter Willie Nelson at the St. Augustine Amphitheatre this winter! On Friday, 24th February 2023, Wille Nelson and Family are taking over St. Augustine, Florida, with his biggest hits and crowd-pleasers! The 13-time Grammy Award-winning artist is embarking on a much-awaited tour this 2023, and his setlist is packed with phenomenal titles, such as "Roll me Up and Smoke Me When I Die," "Always On My Mind," and "Mamas Don't Let Your Babies Grow Up To Be Cowboys." If these singles are not enough to convince you to see the show, wait 'til you hear that Nelson tends to change it up for each concert! You'll never know what you'll get with Nelson's 90-plus-album strong repertoire! So hurry and witness the living legend perform his fantastic music at the St Augustine Amphitheatre!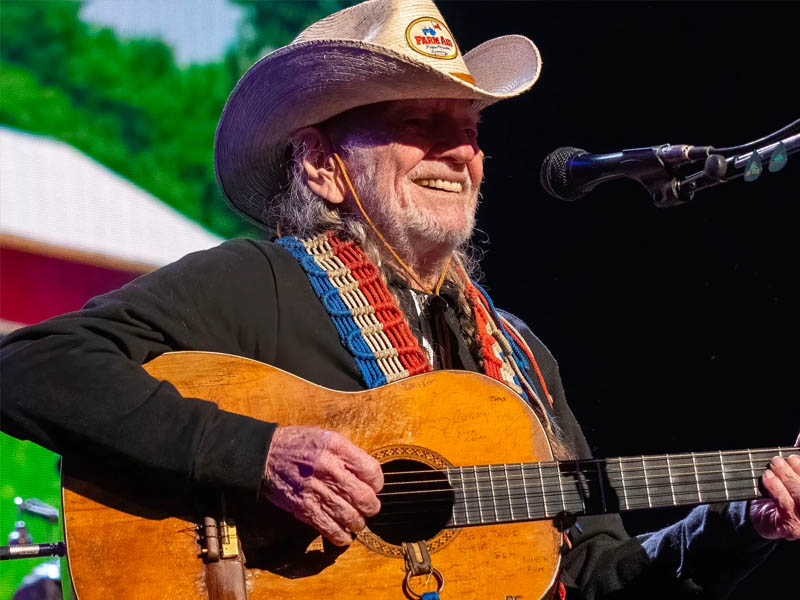 Prolific singer and songwriter Willie Nelson has been one of country music's most influential forces. The performer emerged from Abbott, Texas, in 1956 and has blessed his fans with 98 studio albums. Since the '60s, the celebrated artist has been creating timeless hits like "Funny How Time Slips Away" and "Pretty Paper," and sold more than 40 million albums in the U.S. During the '70s, outlaw music was all the rage with bands like Lynyrd Skynyrd and ZZ Top dominating the airwaves. Willie Nelson remained a force to be reckoned with after his shift to outlaw country music. His highly-acclaimed studio effort, Shotgun Willie, Wanted! The Outlaw, Red-Headed Stranger, and Phases and Stages have dominated the decade with seven number 1 albums.
By the '80s, Nelson has proven his longevity in the game with several number-1 records and multi-platinum earning albums. His 1982 effort, Always On My Mind, earned a four-time platinum certification after selling more than four million copies in the U.S. The album was preceded by hits "Always On My Mind," "Let It Be Me," and "The Last Thing I Needed First Thing This Morning."
For his incredible music, Nelson has earned numerous awards and accolades, including 13 Grammy Awards, ten Country Music Association Awards, eight American Music Awards, and five Academy of Country Music Awards. You can be one of the lucky ones to witness the legend when you score tickets to Willie Nelson's show at the St Augustine Amphitheatre on Friday, 24th February 2023! Tickets are now available!