St Augustine Amphitheatre | Augustine, Florida

Country music legend Willie Nelson is coming to Florida this 2023! On Sunday, 26th February 2023, the "Highwayman" star will bring Willie Nelson and Family to St. Augustine Amphitheatre and perform his electrifying hits! The 13-time Grammy Award-winning singer-songwriter has released close to 100 studio albums, and he's set to entertain the crowd with several crowdpleasers! His setlist has been known to include some of your favorite country classics, like "Mamas Don't Let Your Babies Grow Up to Be Cowboys," "Roll Me Up and Smoke Me When I Die," "Always On My Mind," and many more! If you love country music, Willie Nelson's St. Augustine show should be on your bucket list! So quickly grab your tickets now before it's too late!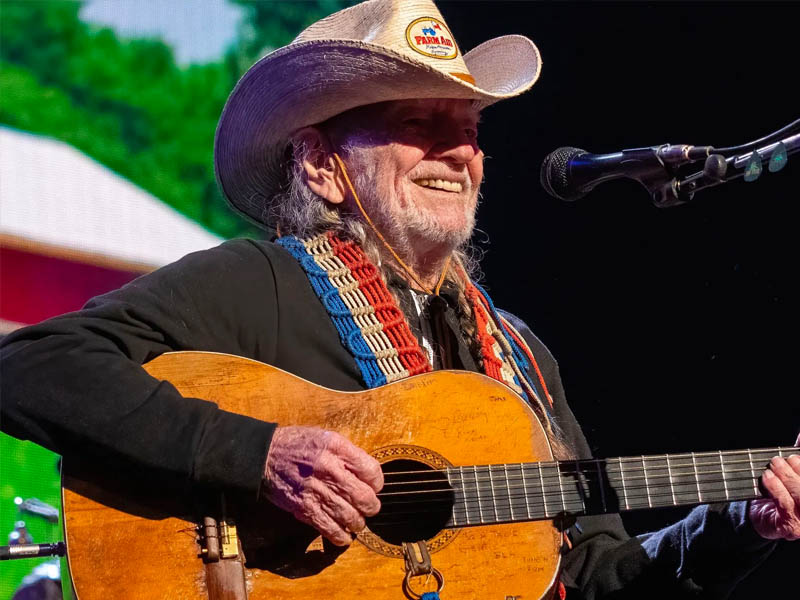 Willie Nelson is one of the most prolific and influential country music singer-songwriters of all time. Hailing from Abbott, Texas, he emerged as an artist in 1956 and 98 highly-acclaimed albums, 13 of which topped Billboard's Top Country Albums charts. Nelson, who's regarded as an American icon, has sold more than 40 million albums in the U.S. He skyrocketed to fame during the '60s and has released phenomenal country music hits like "Funny How Time Slips Away," "Pretty Paper," "Hello Walls," and "Crazy."
During the '70s, Nelson became a purveyor of outlaw country music. He released critically-acclaimed works like Shotgun Willie and Wanted! The Outlaw, Red-Headed Stranger, and Phases and Stages. By the 1980s, Nelson remains a strong force in the genre with great hits like "Pancho and Lefty," "To All The Girls I've Loved Before," and "On The Road Again." During the decade, Nelson released five number-1 albums, including the platinum-selling 1984 effort City of New Orleans.
Since his debut in 1962, Nelson has earned numerous accolades, including 13 Grammy Awards, eight American Music Awards, ten Country Music Association Awards, and five Academy of Country Music Awards. In 1993, he was inducted into the Country Music Hall of Fame. Meanwhile, his philanthropy work benefiting farmers has earned him a place at the National Agricultural Hall of Fame.
See the legend in the flesh when you check out Nelson's live performance in St. Augustine, Florida! Tickets to see Willie Nelson perform at the St. Augustine Amphitheatre are now available!