St. Augustine Amphitheatre | St. Augustine, Florida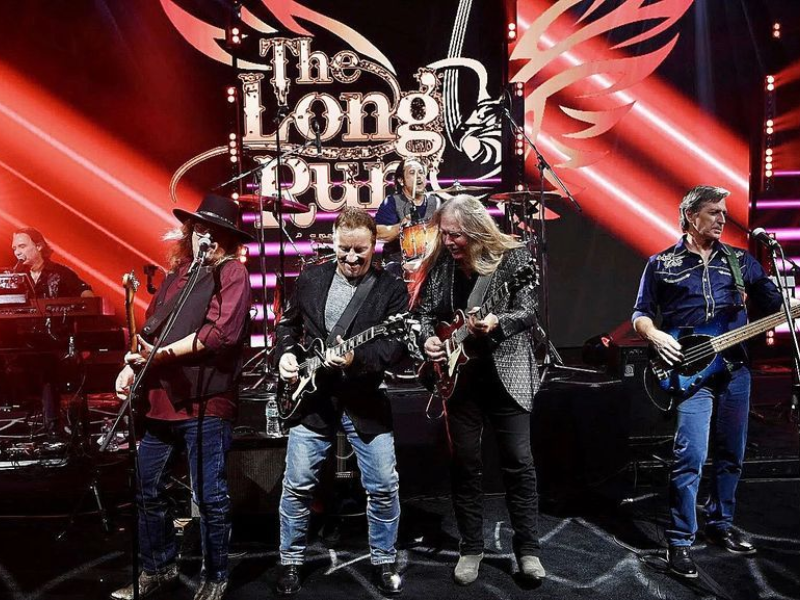 On December 8th, the World Changers Concert will flower at the St. Augustine Amphitheatre in a heartfelt commemoration of our fallen heroes! Karen Vaughn, author of the bestselling book "World Changer: A Mother's Story," will be our guest speaker, delivering a moving speech on patriotism and sacrifice. She has spoken nationally in support of soldiers to honor her late son, US Navy SEAL Aaron Carson Vaughn, from which she channels once more for this community event. The concert will also feature The Long Run, a Florida-favorite cover band based on the Grammy Award-winning Eagles. Consisting of Mark Trippensee, Steve Thomas, Adam Rey, Reece Morse, Rick Pappano, and Chris Stongle, the group emulates the exquisite '70s sound of their progenitor in both vocal and instrumental prowess. The scenic St. Augustine Amphitheatre will host, offering a place of peace for attending Gold Star families and charity organizations. Have a superb experience at the World Changers Concert this December by clicking the "Get Tickets" button today!
This eighth day of December, let us all join hand in hand in paying tribute to God and our homegrown heroes in a rousing commemorative event at the St. Augustine Amphitheatre! Guest speaker Karen Vaughn will inspire audiences with her stirring speech, "The Cost of Freedom," while Eagles cover band The Long Run will sing and unite everyone in musical solidarity. The one-night-only World Changers Concert will also feature Gold Star families as guests of honor, honoring the lives of their dearly departed kin who served in the military. Proceeds from the occasion will be dedicated to charities in service of retired veterans.
The Long Run is a Northern Colorado-based music group named after the Eagles' sixth studio album. Thirteen years and counting, TLR faithfully recreates the sound of America's best-selling rock band in exact '70s luster, with Mark Trippensee on drums, Steve Thomas and Adam Rey on guitars, Reece Morse on keyboards, Rick Pappano on bass, and Chris Stongle on percussions. Between themselves, the band's musicians have shared the stage with many icons and legends, such as Lynyrd Skynyrd and The Beach Boys.
Our esteemed guest speaker, Karen Vaughn, is the bestselling author of World Changer: A Mother's Story. The book speaks of her family's life, experiences, and the bravery of the fallen Aaron Carson Vaughn of the US Navy SEAL Team VI in a bittersweet celebration of the American love for God and country. Today, Karen is known as a motivational advocate for the warriors who continue to fight for liberty, speaking at National Press Conferences, the Halls of Congress, and the Republican National Convention.
"The greatest gift ever known to mankind is freedom. The mission of my life is to share the cost of freedom with civilians," Vaughn spoke in a speech.
Produced by Daniel Garcia and Global Walk Inc., the patriotic World Changers Concert will be held at the St. Augustine Amphitheatre, the award-winning Floridian recreational facility. Covering 16 acres of natural splendor, this venue offers 4,700 accommodations, an intricate arboretum, concession and merchandise stalls, and area-wide acoustic fidelity. Its plaza will also host tables for resources provided by attending veteran support organizations. Mark your calendars for Friday, December 8, and book your reservations now!