St Augustine Amphitheatre | Augustine, Florida
Can you feel the excitement building in the air? We can. Why? Well, because Whiskey Myers are still on the road for their amazing 2023 tour, you get not one but two chances to see them perform at the St. Augustine Amphitheatre on September 27 and 28, 2023. They are best experienced live, and their shows are a unique blend of a high-octane stage presence and a dynamic, genre bending bag of hits, including "Ballad of a Southern Man," "Stone," "Virginia," and "Broken Window Serenade". Fans can expect an unforgettable night of music and some of the best facilities and amenities at the venue from a band known to give it their all on stage. Something this hot rarely happens, so expect tickets to sell out very quickly. Fortunately, you have come to the best place to grab your spot. Click the "GET TICKETS" button now before someone else beats you to it.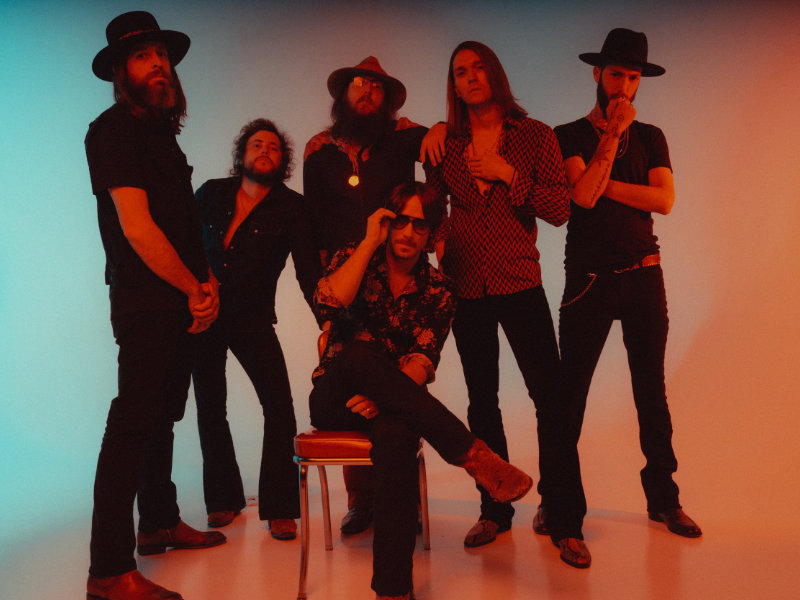 Whiskey Myers, a Texas-based Southern rock band, has been bringing fans a unique blend of rock and country since 2007. They have had an incredible run with no signs of slowing down, all the while remaining true to themselves and the music that has brought them success in the first place. It should come as no surprise then that they have become legends in their own right, much like Waylon Jennings and Nirvana, who inspired them.
Their discography only gets better with every release. Their debut album, "Road of Life," was released in 2008 and soon followed up with a second effort called "Firewater" in 2011. Fans and critics loved their work, but it wasn't until their third album, "Early Morning Shakes," that the group really broke out in the mainstream. The album went on to climb the Billboard Country Charts and Top 200 to positions 10 and 54, respectively.
Their fourth album, 2016's "Mud," broke all of their previous records, grabbing the fourth spot on the Country Chart, and their fifth self-titled album did even better, blowing out the competition and taking the number one position on that same chart as well as climbing to number 6 on the Billboard Top 200 in 2019.
In 2018, they were already considered a very successful band, but after being featured in Kevin Costner's Yellowstone series, all three of their albums available on the streaming site shot straight into the top 10 on iTunes' Country Chart.
With a new album in hand, Tornillo, and a tour, they are taking amphitheaters by storm, and you can expect to witness them in all of their glory. They have a reputation for putting on a spectacular show that gets people excited, whether they are performing for an audience of one or one hundred thousand. Nothing should stop you from being there, least of all the availability of tickets. Luckily, this is one of the best places to grab yours, so act now and reserve your spot right on this webpage by locating the "GET TICKETS" button and following the simple steps outlined.