St Augustine Amphitheatre | Augustine, Florida
Warren Haynes, Jamey Johnson, Kathleen Edwards, Anders Osborne, Dave Malone, and others will re-create the unforgettable concert, The Last Waltz, staged in 1976, by the rock group The Band. Grab your tickets and get to the St Augustine Amphitheatre on Friday, November 18th 2022 for an unforgettable night featuring a star-studded lineup! The original concert was held on Thanksgiving Day, November 25, at Winterland Ballroom in San Francisco, and The Band advertised the performance as their "farewell concert appearance" inviting over a dozen special guests; Bob Dylan, Eric Clapton, Neil Diamond, Dr. John, Joni Mitchell, Van Morrison, Ringo Starr to name a few.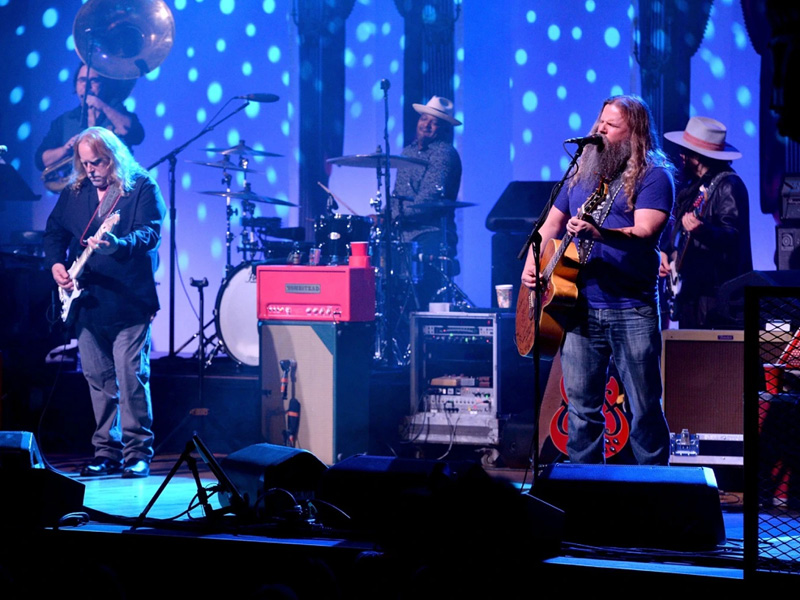 Staged by the Canadian rock group, The Band, in 1976, the Last Waltz was an acclaimed and hugely successful rock concert. The concert was staged on Thanksgiving Day, on November 25th, at the Winterland Ballroom in San Francisco. It was agreed to advertise it as The Band's "farewell concert appearance". They asked a long list of their more renowned friends and associates, to perform as special guests. Performers such as, Eric Clapton, Neil Diamond, Bob Dylan, Dr. John, Joni Mitchell, Van Morrison, Ringo Starr. There were, of course, many more.
The successful Winterland Ballroom concert, was hailed as the greatest concert of all time, and they arranged for it to be filmed. Directed by Martin Scorsese, who made it into a documentary, and it was also hailed as one of the greatest documentary concert films ever made. A theme reoccurring throughout the film, is that this would mark an end of an era for The Band, and that after 16 years of constant touring, a time had come for a change.
Jamey Johnson is a multi award-winning and acclaimed country music singer-songwriter. He has written a lot of material for himself, co-written other material with other performers, such as Willie Nelson. In 2006,"The Dollar", Jamey's debut album was recorded, and he was nominated for the 2009 CMA Awards New Artist of the Year, and has also been nominated for the 2010 Academy of Country Music Top New Solo Vocalist.
Warren Haynes, the talented multi award-winning singer and songwriter, began his music career when he was only 12. He grew up looking to musicians like Hendrix and Clapton for inspiration and mentorship. He recorded his own music in 1980 when he was 20. Haynes founded and manages Evil Teen Records, and has a multitude of recordings and an impressive list of chart toppers to his name. Both performers have performed in the Last Waltz concerts and are back again for your entertainment.