St Augustine Amphitheatre | Augustine, Florida
Genre-bending The 1975 comes to St Augustine Amphitheatre on Tuesday 10th May 2016!
The 1975's highly anticipated album is on it's way and to add to the growing excitement for their dedicated fans, comes a North American tour! The 1975 will be taking to the road early next May to support the upcoming record – "I Like It When You Sleep, For You Are So Beautiful Yet So Unaware Of It!" This four piece have been brewing up a storm ever since their debut in 2002 – catch them LIVE, you won't regret it!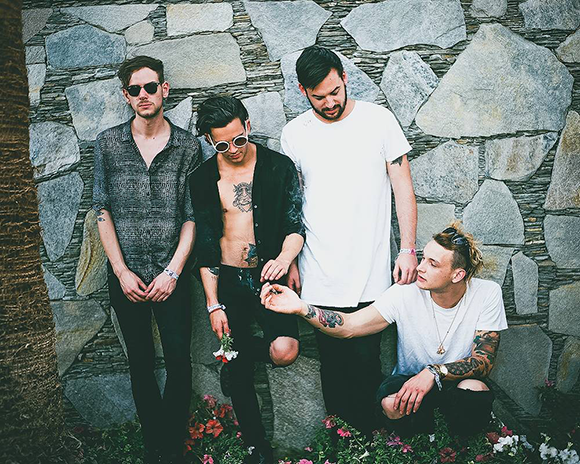 "They take moments to actually acknowledge the fact that we're here and to connect with their people."
"Nothing will prepare you for the new show, it is unbelievable."
"From the speaker-hopping funky jangle to the unexpected but brilliant rocking guitar solo, 'Love Me' fizzes with overweening confidence, fitting for a song Healy says is about narcissism ('got a beautiful face but nothing to say'), and is a monster hit whatever their inspirations." NME
"The dark and youthful themes of sex, love, and fear with ethereal alt-rock music."