St Augustine Amphitheatre | Augustine, Florida
Sublime with Rome comes to St Augustine Amphitheatre on Friday 1st July 2016
Fans who have been missing and longing to hear the music of Sublime live onstage have a reason to sing-along, rock, and reggae-jam to their hearts' content once again…Sublime's music live on and has found a new voice. Open your ears and feast your eyes as their music legacy come alive with SUBLIME WITH ROME. Sublime's loyal following have been so receptive to the addition of Rome Ramirez, taking over the lead vocal chops. Expect the hardcore followers and a surge of new coverts rushing out to get tickets to this highly anticipated concert. Don't fall flat on your face and miss this one. Go, get your tickets now!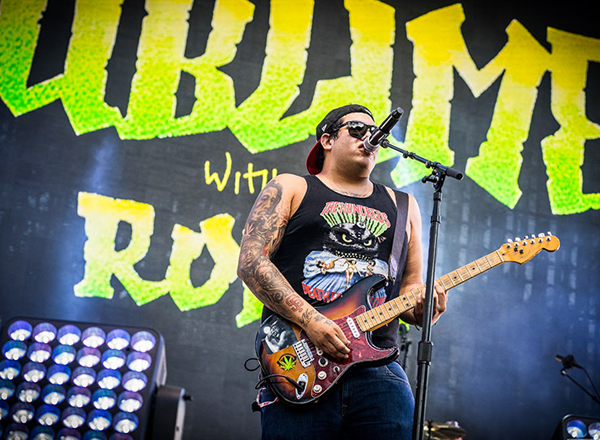 Nineties band Sublime has found a new voice with the addition of Rome Ramirez, who took over as lead vocalist, after the untimely death of original frontman Bradley Nowell. They're now dubbed as Sublime with Rome, after some legal impediments filed by Nowell's estate to put a restraint order on the remaining members' right to use the name 'Sublime'. Fans may have had a hole in their hearts for a time, but it has been filled-up by the new found voice of Sublime with Rome. This reformed group had their first gig at the 2009 Smokeout Festival and had their first tour in 2010, and released their debut album 'Yours Truly' in 2011. To date, the band's current member line-up include:
Rome Ramirez – lead vocals, guitar (2009–present)
Eric Wilson – bass (2009–present)
Josh Freese – drums, percussion (2012–present).