St Augustine Amphitheatre | Augustine, Florida
The legendary ladies behind the groundbreaking platinum single in the United States, 'Push it' – Salt N Pepa are coming to St Augustine Amphitheatre on Saturday 21st May 2016! With support from Kid N Play! For old skool Hiphop fans it's a dream come true.. Salt N Pepa are still going strong and are hitting the road for a US Spring tour! Back in 1985 Cheryl James ("Salt"), Sandra Denton ("Pepa") became one of the first all-female rap groups of the time! Get ready for a night of true nostalgia!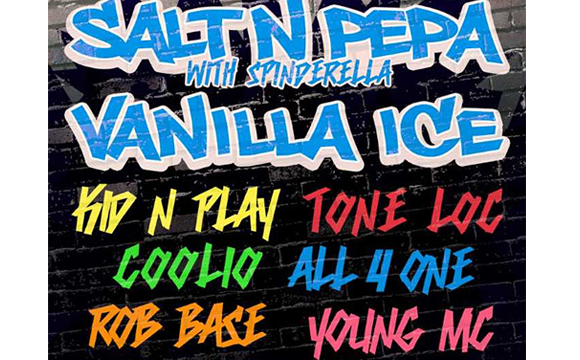 By the end of the 1980's, global Hiphop had become a mainly male dominated style. But then came along the female duo Salt N Pepa, who would change the future for music. As well as their change on the scene, Salt N Pepa changed the way people thought about the barriers of genre's. They were one of the first in Rap to combine mainstream pop with the old skool sound, proving they were chart worthy. Their sexy female power songs such as "Push It" and "Shake Your Thang" smashed the charts and stayed at the number 1 spot in the late 80's.
Despite the industries opinion of the group becoming just a one hit wonder, Salt N Pepa became one of the few hip-hop artists to develop a long-term career. And to this day are still hitting the road on sell out tours around the world!