St Augustine Amphitheatre | Augustine, Florida
Summer is coming, and along with it comes Rebelution's Good Vibes Summer Tour 2022 at St Augustine Amphitheatre on Thursday, June 2nd, 2022 with support from Steel Pulse and Denm. Buy your tickets now for a Roots, and Reggae filled summer like no other, both Rebelution and Steele Pulse have albums out that you have not had the chance to hear live, so come on down and listen to Rebelution's, The Moment, and Steel Pulse's, Mass Manipulation, live for the first time!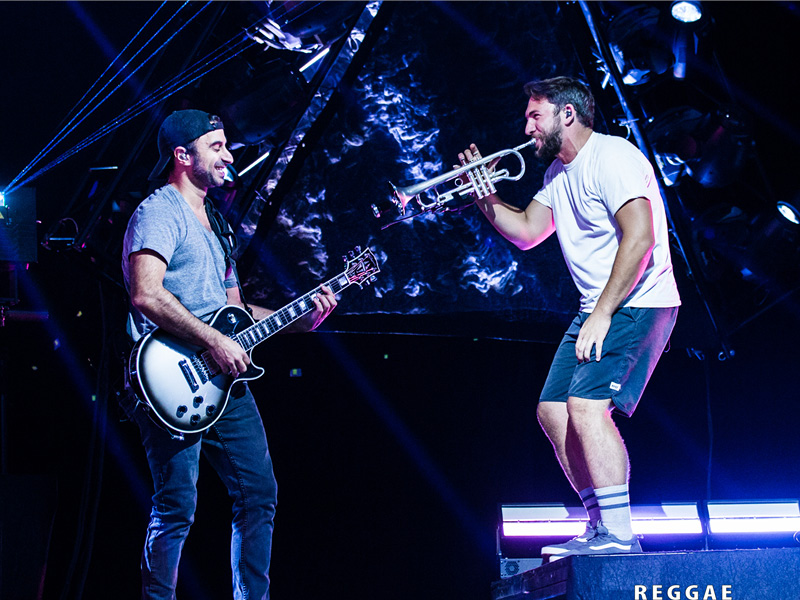 Rebelution is lead singer and guitarist Eric Rachmany, keyboardist Rory Carey, bass player Marley D. Williams, and drummer Wesley Finley, founded in Isla Vista, CA, Rebelution has continued to build on their success since the release of their breakout 2007 debut, Courage To Grow. In 2009, the band topped the Billboard Reggae Chart for the first of what would be five consecutive number 1 records, in 2014, they boasted the highest-selling reggae release of the year for their fourth album, Count Me In, and in 2017, their fifth album, Falling Into Place, garnered a Grammy nomination for Best Reggae Album.
June 2021 saw the release of Rebelution's sonically diverse seventh studio album, In The Moment, which featured guest spots from Kabaka Pyramid, Keznamdi, and Busy Signal, as well as American soul singer Durand Jones. The album debuted at number 2 on the Billboard Reggae Albums chart and number 36 on the Independent Albums chart.
All the way from Birmingham, England, Steel Pulse are lead singer and rhythm guitarist David Hinds, lead guitarist David Ellecirri Jr., singers and keyboardists Selwyn Brown and Sidney Mills, bassist Amlak Tafari, trumpet player Stephen Bradley, saxophonist Zem Audu, rap and backing singer Baruch Hinds, and drummer Wayne C# Clarke. The band formed in 1975, with their debut album, Handsworth Revolution, coming out in 1978. In 1986, they became the first and only non-Jamaican band ever to win the Grammy Award for Best Reggae Album, for their sixth studio album, Babylon The Bandit.
In 2019, Steel Pulse's twelfth studio album, Mass Manipulation, was released and reflects four decades of music committed to bettering mankind. It was nominated for the 2020 Grammy Awards for Best Reggae Album.