St Augustine Amphitheatre | Augustine, Florida
This summer, the legendary St. Augustine Amphitheatre will become a haven of emotionally charged country-rock songs from the iconic Jason Isbell and the 400 Unit. One of the OGs of modern Country-Americana tunes will grace America's Oldest City with an incredible performance of their career-defining hits this August 12. Catch Jason Isbell and his long-time band in an evening filled with raw, energetic, and heartfelt songs that will invoke emotions from you. Sing along to the band's classic hits as well as their newest songs from their latest album, "Weathervanes." If you have yet to go to a Jason Isbell concert, this is your chance to see the Grammy-winning artist live. So be sure to get your tickets as early as today. Click the "Get Tickets" link for a quick and safe transaction.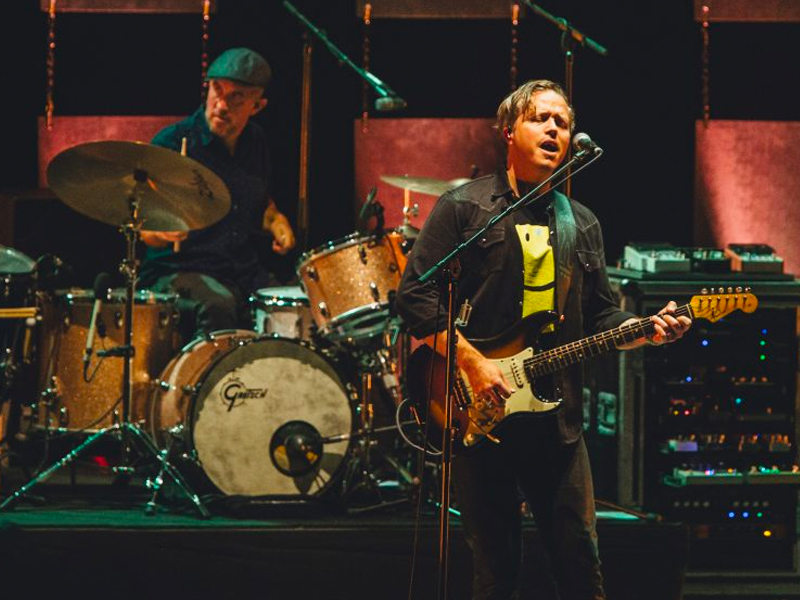 Jason Isbell is a Grammy Award-winning American alt-country singer-songwriter known for his solo music and career with The 400 Unit. After his six-year work with the Drive-By-Tuckers, Isbell had been working with the 400 Unit in 2008. The band has been playing together for about 15 years. The band became known for bringing compelling storytelling and musically diverse performances of the critically acclaimed southern alt-rock sound.
Isbell released his own first solo album, "Sirens of the Ditch," in 2007 after the break with the Drive-By-Tuckers. By 2008, Isbell released "Jason Isbell and the 400 Unit," which marked the first album released with the band. The group received the "Song of the Year" award at the 2012 Americana Music Awards for their song "Alabama Pines." Their hit album "The Nashville Sound," released in 2017, will go on to be awarded the Grammy Award for "Best Americana Album" and Grammy Award for "Best American Roots Song."
This year, Jason Isbell and the 400 Unit will be on tour for the release of their latest album, "Weathervanes," marking Isbell's 6th album release with the band. Get a chance to be the first to hear them perform live their latest single from the album, "Death Wish." Jason Isbell and the 400 Unit will be at the St. Augustine Amphitheatre this August 12, so what are you waiting for? Mark those calendars, reserve those tickets, and start the month with some epic rock and roll country music!