St Augustine Amphitheatre | Augustine, Florida
Deftones comes to St Augustine Amphitheatre on Tuesday 17th May 2016
The explosive, experimental, electrifying band that has been rocking out loud since the early 90s are at the top of their game again with a new album and a rip-roaring tour…make way for the DEFTONES!
This 'deft-defying' band is one of the top acts listed as 'must-see concerts' by metal heads who dig but could not exactly define their place in the heavy metal spectrum. Some say "alternative metal, art rock, experimental rock, nu metal, post-punk, post-hardcore"; while others put them on the "dream pop, drone, ambient, atmospheric, shoegaze, post-metal, stoner rock, progressive metal, trip hop, glitch, psychedelic rock, rap metal, space rock and dark pop" categories. Hence, they attract a diverse rock audience. Now you could just imagine the depth and bredth of fans demanding for Deftones tickets. Don't let another minute pass you by; every moment counts…get your tickets now!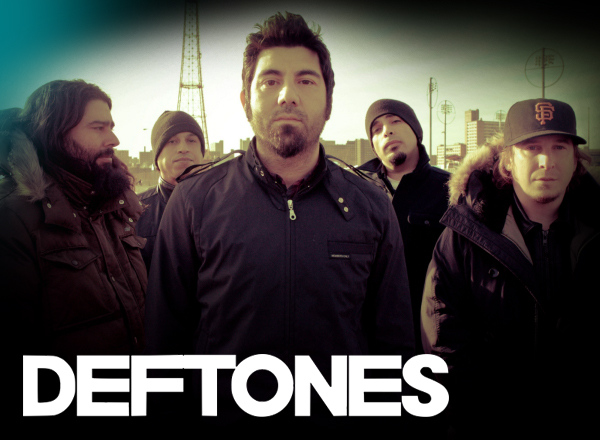 The Deftones was formed and founded in 1988 in Sacramento, California by band members' Chino Moreno (lead vocals, rhythm guitar), Stephen Carpenter (lead guitar), Frank Delgado (keyboards and turntables), Abe Cunningham (drums and percussion) and Sergio Vega (bass). Original basis of the group was Chi Cheng, whose career was tragically cut short due to a car accident which left him in a coma in 2008, then he ultimately passed away last 2013.
Three out of their seven studio albums are platinum sellers (Adrenaline, Around the Fur, White Pony), and one is certified gold (self-titled album). In 1995, their debut album 'Adrenaline' spawned the hits "Engine No. 9" and "Teething," spending a total of 21 weeks on Billboard's Heatseekers chart. This signified their explosive entrance and impending dominion on the rock scene in years to come. And true to form, the Deftones were reaping major play rotations on radio, MTV, and performing in sold out major concert venues around the world. They have not only earned the approval and loyalty of fans, but the respect and rock cred from music critics. As Johnny Loftus wrote: "Rock critics usually reserve a special place for Deftones above or at least away from the rest of the turn-of-the-century metal movement [….]