St Augustine Amphitheatre | Augustine, Florida
Fresh from their huge summer tour with Primus, "psychic rockers" Clutch are headed to St Augustine Amphitheatre on Tuesday 5th December 2017! Continuing their Psychic Warfare Tour, the band will be joined by Devin Townsend Project and The Obsessed, for what will be an incredible night of epic rock!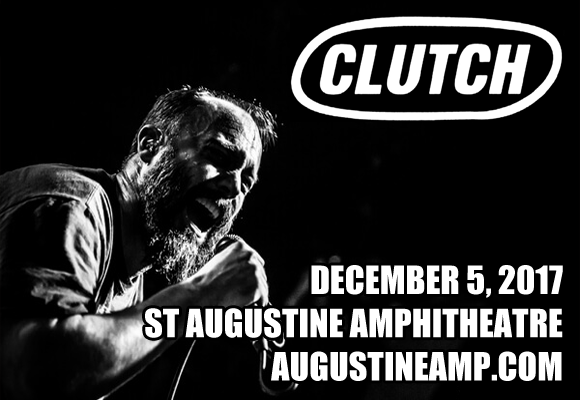 Formed in 1991 by schoolmates bassist Dan Maines, drummer Jean-Paul Gaster, guitarist Tim Sult, and vocalist Roger Smalls (who was soon replaced by fellow schoolmate Neil Fallon), American hard rock band Clutch released their debut album Transnational Speedway League, in 1993. The band received widespread radio play for their 2004 single "The Mob Goes Wild," and its accompanying video, directed by Bam Margera, brought the band's music to a larger audience. To date, Clutch has released eleven studio albums, as well as several rarities and live albums. Their most recent album, Psychic Warfare, and was released October 2, 2015.