St Augustine Amphitheatre | Augustine, Florida
The country music month celebration is extended to November 9 in Florida as country household name Chris Young gives a visit at the St. Augustine Amphitheatre! Prepare to be knocked off your feet as his "dark as black coffee" baritone voice will command attention and lift up spirits live. His music is always better experienced live. People have eager anticipation about what songs he will bring to this concert. Will it be his best classics like "Gettin' You Home," "The Man I Want to Be," and "You," or will it be the fresh releases, such as "Looking For You," "All Dogs Go To Heaven," and "Famous Friends"? Well, one thing is for sure, the songs will surely be the best of the best. Joining in on the fun is Kameron Marlowe, performing many of his songs like "Giving You Up" and "Does It Have To Be Over." Bring out your countryside for this concert, clean up your boots, and wear your best cowboy hats. This is going to be a wild ride to Chris Young and Kameron Marlowe's discography. If it's not obvious, his concert is among the most sought-after in many cities, so buy your tickets now!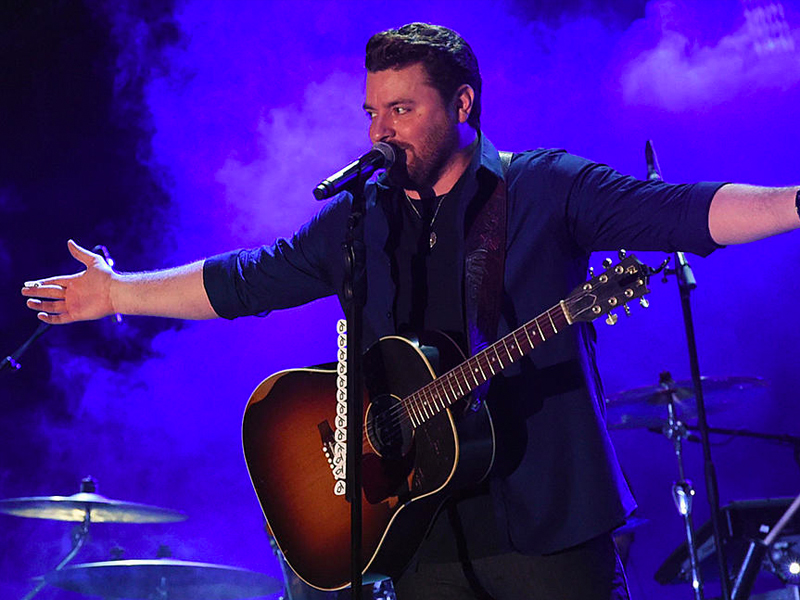 Chris Young went from a Nashville singing champion to a country star with his "dark as black coffee" baritone voice. He commands attention and lifts up spirits, garnering a big following among country listeners. He has gone a long way from his initial success as the winner of the television singing competition Nashville Star in 2006. He is a household name in the country scene, a member of the highly regarded Grand Ole Opry, and a consistent chart-topping artist.
One of the best decisions in the country star's life is joining the fourth season of Nashville Star because he shone and deservingly won the whole thing. This success would become a stepping stone to his blooming musical career. The win led him to be signed with RCA Records Nashville. Afterward, his eponymous debut album came out. It was a hit with "Drinkin' Me Lonely" and "You're Gonna Love Me" debuting on the Hot Country Songs chart. His consistency started there, and up to today, he has never missed reaching the country charts.
His second album was premeditated by the single "Voices" in 2008. It was his first song to reach the top 40 of the Billboard chart. A sure success expected, the album entitled "The Man I Want To Be" followed suit. His first top 1 on the charts came to be with the song "Gettin' You Home (The Black Dress Song)." This success was immediately followed by two more top ones, which are the title track and the re-release of "Voices." The success was big enough for him to get a nomination during the 2010 Academy of Country Music Awards and a Grammy nomination for "Gettin' You Home." Album after album, his success was unstoppable. He holds the record of nine consecutive top-charting singles beginning with "Gettin' You Home," up until his sixth album for the title track "Losing Sleep."
It appears that the household country musician is not stopping anytime now. This November 9, he will be visiting St. Augustine, Florida, and will be performing at the St. Augustine Amphitheatre. Coming along is Kameron Marlowe, a country singer-songwriter popular for his songs "Giving You Up" and "Does It Have To Be Over." Florida fans unite and see this concert live! Get yours tickets now!