St Augustine Amphitheatre | Augustine, Florida
Treat yourself to some good Blues-rock music this Saturday, November 12th, as the iconic guitar-slingin' singer Bonnie Raitt will stop at St. Augustine Amphitheatre for a one-night concert event. Join the "I Can't Make You Love Me" hitmaker as she performs both classic songs and the newest tracks from her recent album, "Just Like That…." Let her ever so lush and rich voice remind you what good music should be like. The 72-year-old singer-songwriter will be joined by the "Walking in Memphis" hitmaker Marc Cohn. Thus, this will be an exciting evening for all St. Augustine fans to behold. Tickets for the show are now on sale, and you can grab yours here by clicking the "Get Tickets" link.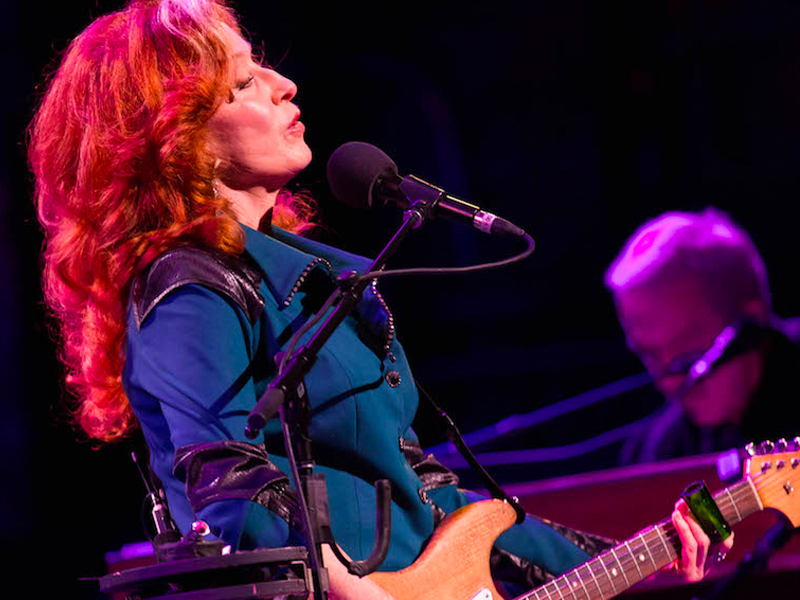 Bonnie Raitt, the multi-Grammy rock and blues artist, will visit the nation's oldest city" for a concert tour with the singer-songwriter Marc Cohn. Cohn is a Grammy award-winning musician best known for his massive hit "Walking in Memphis." This concert is part of Raitt's "Just Like That…" tour, supporting her latest album of the same name.
In addition, the tour marks Raitt's 50th anniversary in the industry. The Burbank, California-native started her career in the 70s and introduced to the world her brand of blues-rock music that incorporates some folk and country elements. She captured the world's attention with albums like "Luck of the Draw," "Nick of Time," and "Longing in Their Hearts," among many others. She has sold over 17 million records worldwide and is still massively famous for countless hits such as Something to Talk About," "Love Sneakin' Up On You," and "I Can't Make You Love Me."
Throughout her career, Bonnie Raitt has won 11 Grammy awards for various categories and a Grammy Lifetime Achievement Award for her creative contribution to the industry. Aside from the countless awards she received from other prestigious award-giving bodies, Raitt was inducted into the Rock n Roll Hall of Fame in 2000 and was given a Lifetime Achievement Award for Performance in the 2012 Americana Music Honors and Awards. At 72, it is safe to say that Raitt has it all, and she is on the top of her game. And this year, she thanks her fans by embarking on a memorable concert tour.
"I'm so excited to reunite with one of my favorite, soulful artists and dear friends, Marc Cohn for our fall tour of the Southwest and Southern states," states Raitt. The feeling is mutual as Cohn shares, "I'm thrilled and honored to be Bonnie's special guest for a slew of shows this Fall. I've been fortunate to have toured with Bonnie in the past."
Catch these two amazing artists this 12th November at America's Oldest City, St. Augustine, Florida. Get your tickets for Raitt's "Just Like That…" concert tour stop at St. Augustine Amphitheatre. Tickets are now available. Click on the "Get Tickets" link to secure the best seats in the venue.