St Augustine Amphitheatre | Augustine, Florida
A Dixieland Delight-ful evening is coming your way this Friday, November 4, as the most successful band in country music history comes to St. Augustine Amphitheater for a two-night show that will give die-hard country music fans the best time of their lives. Join Alabama in celebrating their music, legacy, and longevity in the business in this jam-packed show that will take you back down memory lane. Book your tickets now and prepare to feel Love in the First Degree as you jam along to Alabama's greatest hits, such as "Mountain Music," "Dixieland Delight," "If You're Gonna Play in Texas (You Gotta Have a Fiddle in the Band)," and "Song of the South," to name a few. Click on the "Get Tickets" button to secure your concert tickets for the band's first night this November 4.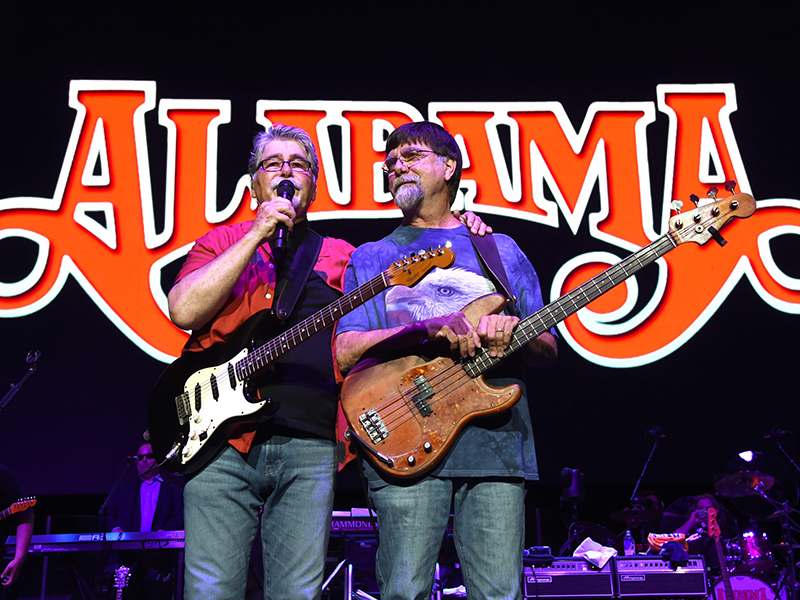 As a pioneer among country music bands, Alabama's achievements are definitely hard to surpass. We may need to wait for another 50 years to see a country band replicate what Alabama has achieved in its career. The trio of cousins Randy Owen, Teddy Gentry, and Jeff Cook took the world by storm with their blend of traditional country music and Southern rock combined with bluegrass, folk, gospel, and pop music elements. When everyone was afraid to experiment with their music, Alabama was trailblazing in giving country music a crossover appeal. Thus, it worked to their advantage as they have leaped to higher heights by topping charts, selling records, winning countless awards, and selling out massive arenas.
From their very first Top 20 hit in 1980, "My Home's In Alabama," to selling over 80 million albums worldwide, the trio is indeed a legend. The Country Music Hall of Fame members have received many honors, including being named the RIAA's Country Group of the Century, getting the ACM Career Achievement Award, and getting a star on the Hollywood Walk of Fame.
With a career spanning more than half a century, Alabama has been around long enough and has achieved anything an artist could wish for, that they don't have anything to prove. So, tours like the one they'll have this summer and fall are simply a celebration of their artistry and longevity. Thus, we can expect to witness a memorable performance from a band of veteran musicians who are simply passionate about what they do. Be sure to get some tickets for one of their shows to witness this iconic band. Click on the "Get Tickets" button to secure your ticket orders.