St Augustine Amphitheatre | Augustine, Florida
Can't get enough of Alabama? Join the multi-awarded trio of Jeff Cook, Randy Owen, and Teddy Gentry on their second night at St. Augustine Amphitheater this November 5, 2022. As part of their 50th-anniversary tour, the band will offer a second extensive show for all Florida fans to behold. Secure your tickets now and be amazed by the band's musicality that aged only like fine wine. Sing along with the band's signature hits like "Dixieland Delight," "The Closer You Get," "Mountain Music," "Song of the South," "I'm in a Hurry (And Don't Know Why)," and several others. The country music pioneers will surely top their 2019 show in St. Agustine. The two-night show is their only Florida stop for the tour, so make sure to see these legendary guys rock the stage again. Click the "Get Tickets" link to secure your ticket orders.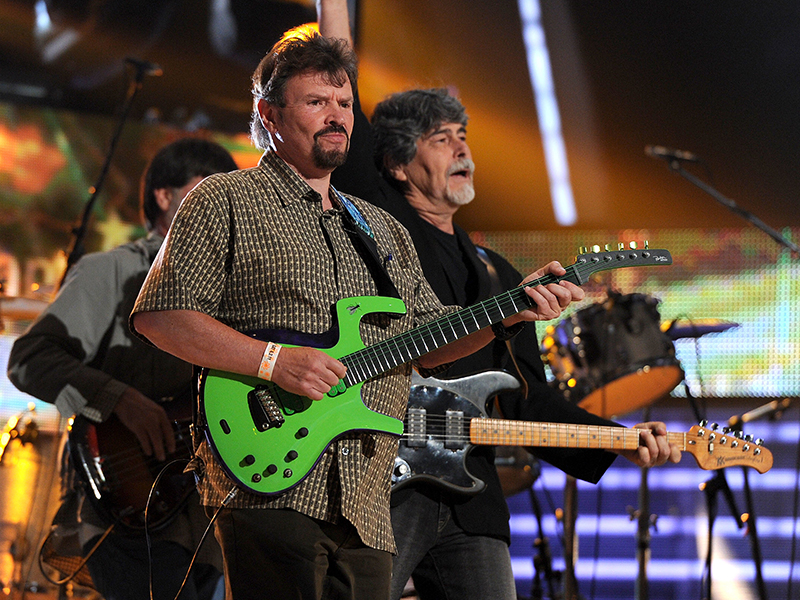 Formed in 1969 under the name "Wild Country," Alabama comprises Randy Owen, Teddy Gentry, and Jeff Cook. These original members of the legendary band are still actively playing music and touring worldwide, spreading great country music that once took the world by storm.
Going back more than 50 years ago, the trio never thought of achieving the feats they had today. Like any other bands, the cousins started by experimenting with their sound. Not to mention that during the 60s and 70s, country bands weren't expected to be in the limelight. But the band's blend of traditional country music and Southern rock combined with elements of bluegrass, folk, gospel, and pop music introduced Alabama's greatness to the world. The trio gave the country music genre a crossover appeal, and they have also pioneered for country bands to be highlighted.
On its website, the band prides itself as "the band that changed everything." They reeled off 21 straight #1 singles, a record that will probably never be equaled in any genre. They brought youthful energy, sex appeal, and a rocking edge that broadened country music's audience and opened the door to self-contained bands from then on. They undertook a journey that led, 73 million albums later, to the Country Music Hall of Fame and the Hollywood Walk of Fame. Indeed, Alabama is the GOAT!
Catch them on their second night at St. Augustine Amphitheater. Book your tickets now before they run out! Click on the link on this site to start booking your concert tickets.