St Augustine Amphitheatre | Augustine, Florida
Florida's St. Augustine Amphitheatre will surely be packed with hyped and stimulated concertgoers this Sunday, June 5, as the jam band Umphrey's McGee takes on the famous Florida venue for the second time. Join Brendan Bayliss, Joel Cummins, Ryan Stasik, Andy Farag, Jake Cinninger, and Kris Myers, collectively known as Umphrey's McGee, in an evening of all-out fun. If you can't get enough of the band or missed booking tickets for their first night at St Augustine Amphitheatre, this is your chance to catch the band in their highly-anticipated post-pandemic comeback tour! Book your tickets now and prepare to jam along with Umphrey's McGee's world-class musicianship that will define what a great jam band should be!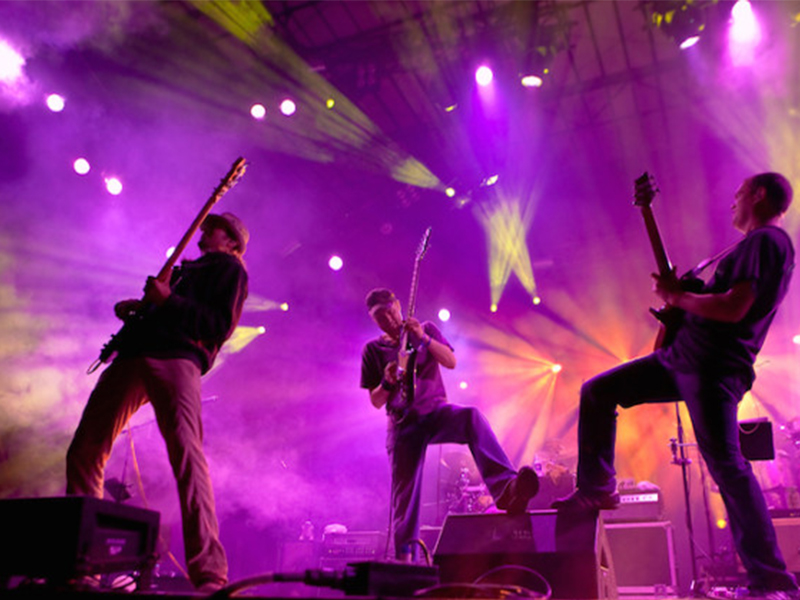 Known to fuse various musical genres into a jam band mix, Umphrey's McGee is a band that can't be boxed into a particular genre. Over the years, the Chicago-based band has experimented with many musical styles, including rock, metal, funk, jazz, blues, reggae, electronic, and folk.
Originally a quartet, the band released their first record in 1998, the witty and boldly-named Greatest Hits Vol. 3. The group had grown into a six-piece band in 2000, and they have focused on expanding their
musical catalog with more original songs, replacing the covers that became a staple in their live shows.
The band went on to produce several albums all throughout their career. The latest of which is its 2021 release of "You Walked Up Shaking In Your Boots But You Stood Tall And Left A Raging Bull."
Like their jam-band and prog predecessors before them, the band is known for their energetic live shows. It is clear that the band's strength is its ability to entertain an audience in its live show. The band puts passion into everything it plays, and the audience reception simply reciprocates that.
As a jam band, there is always a mystery to Umphrey's McGee's setlists. Even hardcore fans who had followed the band for years will still shrug their shoulders when asked about what songs to expect in UM's concert. Well, the setlist may be a mystery, but the experience one gets from the show is not. If you love the unknown and want to be surprised when you are in a sea of crowds, then this jam band is for you!
If you want to see them live, catch them on their second night at St. Augustine Amphitheater this Sunday!