St Augustine Amphitheatre | Augustine, Florida
This weekend, Brighter Days will surely come to St. Augustine, Florida, as the rootsy pop-rock tunes of JJ Grey and Mofro envelop the walls of St. Augustine Amphitheatre. The Florida band will play at the iconic venue for a back-to-back concert this April 14 and 15 for all their loyal fans to behold. Igniting the crowd before JJ Grey and the boys take center stage are American singer-guitarists Robert Cray and country singer Lukas Nelson and his band, Promise of the Real. If you want to have a good time and would love to sing along to classic hits like "Lochloosa," "The Sweetest Thing," "The Sun Is Shining Down," and "Orange Blossoms," among many others. Get your tickets today and prepare for a night filled with funk, soul, rock, blues, and rootsy sounds. Click the "Get Tickets" link to secure tickets for their second night on April 15.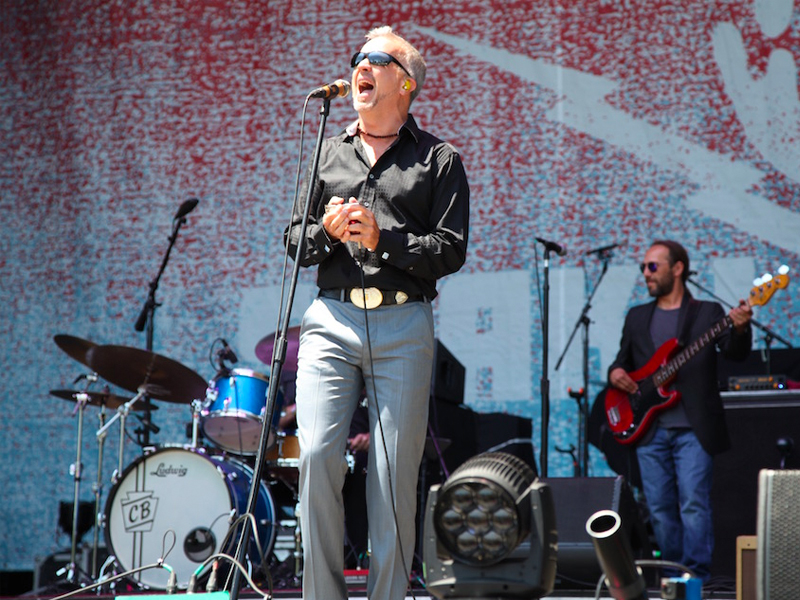 Describing himself as an "unfettered, blissful performer," JJ Grey has always been true to his singing-songwriting craft. Singing songs that are a combination of blues, funk, soul, and rock, JJ Grey captured the hearts of many — especially fans from his hometown Florida, which is often reflected in the songs that he sings and writes. He is known to deliver compassionate and relentlessly honest performances during his live concerts, making him one of the sought-after live performers in the jam band scene. Thanks to his equally talented band, The Mofro, he is able to carry out his passion for music with ease, touring the country extensively and performing at major summer festivals in North America.
In the 2000s, JJ Grey and Mofro gained popularity in the jam band scene thanks to their performances alongside luminaries like Widespread Panic, Galactic, and Ben Harper. Over the years, the band was able to reinvent their sound by incorporating many elements and genres into their wide discography. Since the early 2000s, JJ Grey and Mofro were able to release nine studio albums. The latest of which is 2015's "Ol' Glory." Although the band had huge success with many of their albums, it was their sophomore album, "Lochloosa," that cemented their name into the music scene.
Catch Grey and his current Mofro lineup as they offer grace and groove in equal measure in another easygoing concert at the St. Augustine Amphitheater on April 14 and 15. Joining the "Orange Blossoms" hitmakers are the Robert Cray band and Lukas Nelson. Cray is a multi-Grammy award-winning blues guitarist and singer who is deemed one of the last remaining blues king's era artists, alongside Buddy Guy, Jimmy Vaughan, Robben Ford, and Eric Clapton. He is known for several hits, including "Smoking Gun," "Poor Johnny," and "Right Next Door" (Because Of Me)."
Lukas Nelson, on the other hand, is a Texan country singer-songwriter. He is the son of the country legend Willie Nelson and has been making his own name in the country music scene since the 2000s. Catch him and his band Promise of the Real (POTR) perform live on April 15 at the St. Augustine Amphitheater before JJ Grey and Mofro takes center stage. Get your tickets now before they run out. Click the "Get Tickets" link to get the best seats in the house.