St Augustine Amphitheatre | Augustine, Florida
Last year, Grammy Award-winning Christian rocker Zach Williams dropped his latest album, A Hundred Highways! The highly-acclaimed record spawned the number 1 Christian rock single, "Heart of God," as well as a few more notable tracks! This 2023, Williams continues to promote the effort with a massive outing set for the summer! Fans can now finally catch the platinum-selling performer as he delivers his incredible hits across North America with his massive band! On Friday, 8th September 2023, the prolific performer will drop by St. Augustine, Florida, for a one-night spectacle at the St. Augustine Amphitheatre! Fans can look forward to several Christian Southern rock staples, such as "There Was Jesus," " Fear is Liar," "Chain Breaker," and many more! If you're keen on uplifting your mood and spirit, check out the illustrious Zach Williams and his band at the St. Augustine Amphitheatre! Grab your tickets now by clicking on the Get Tickets link!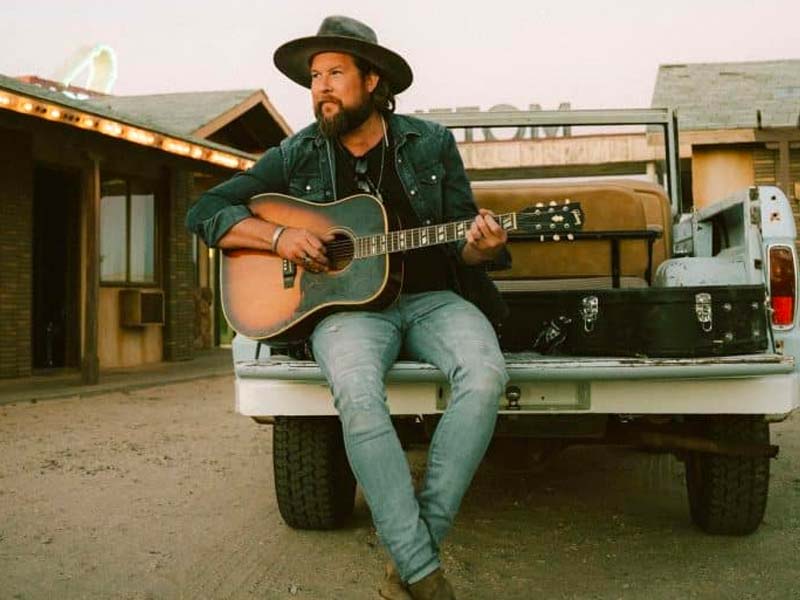 There is no doubt that Zach Williams can write a damn good Christian song. The Grammy Award-winning singer-songwriter has penned several number-1 hits since emerging as a solo artist in 2016. He dropped his debut single, "Chain Breaker," which topped four U.S. Billboard charts and peaked at number 9 on the Hot Rock Songs. Before he went solo, Williams was the frontman for the Arkansas-based rock band Zack Williams & The Reformation. He went on worldwide tours with the group and released two independent albums. However, Williams' newfound Christian beliefs led to another calling and a shift in music style. He disbanded the group and pursued his solo career. In an interview, Williams explained why he had to leave the rock and roll lifestyle and focus on Christian music. "At the time when I quit the band, I didn't have a focus yet. I was caught in the lifestyle of this rock band I was in, with partying and the excess of this lifestyle, and I knew I needed to make some changes in order to keep my family."
Williams always had a knack for songwriting and writing deep, compelling lyrics. Many of his works were praised for being powerful, heartfelt, and inspiring. Williams shared that during a rehab stint, he discovered his love for music and poetry. "I sat out that year and tried to do rehab. I taught myself how to play guitar, and I fell in love with poetry and songwriting. I've always loved the process of figuring out a chord or progression and a melody and then trying to take a lyric and turn that into a song. I was 19 when I picked up the guitar and started playing, and from the second I touched the guitar and started writing songs, I knew this was what I was supposed to be doing in my life."
Surprisingly, the change was a much-welcomed feat because Zach Williams found incredible commercial success with his debut single, "Chain Breaker." After the stellar success of his breakout hit, he followed with two more platinum-selling singles, "Old Church Choir" and "Fear is a Liar." All these singles were featured in Williams' debut album, Chain Breaker, which made waves on Billboard's Christian charts. Moreover, the effort later won the Grammy Award for Best Contemporary Christian Music Album.
Williams moved on to release two more albums, including Rescue Story, which spawned the Grammy Award-winning song "There Was Jesus" featuring Dolly Parton. For this album, Williams once again collaborated with Jonathan Smith, his producer for Chain Breaker. Together they wrote all the tracks with some participation from a few other songwriters for select songs. Last year, Williams released his fifth number 1 single, "Heart of God." The song served as the lead single from his latest album, A Hundred Highways.
Catch Zach Williams this September by securing tickets to his show at the St. Augustine Amphitheater!