St Augustine Amphitheatre | Augustine, Florida
Jam rockers – Widespread Panic are returning to St Augustine Amphitheatre on Friday 23rd September 2016! It's time to catch one of the best live bands again this summer, Widespread Panic sure know how to work a crowd, with an incredible display and unforgettable groovy beats! Make sure you are there!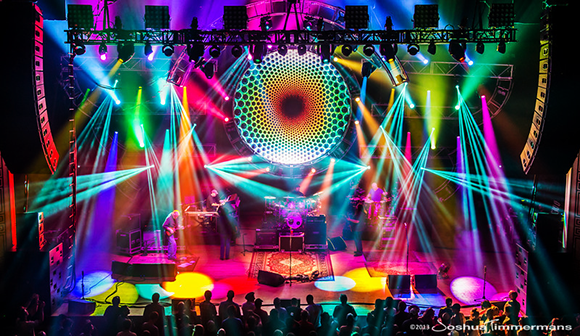 Widespread Panic live performances always get the thumbs-up and multiple stars from music critics. In fact, they hold the 2013 record for most number of sold-out performances at different venues around the country. The current band line-up include: The guitarist/singer John Bell, bassist Dave Schools, drummer Duane Trucks, percussionist Domingo "Sunny" Ortiz, keyboardist John "JoJo" Hermann, and guitarist Jimmy Herring. Michael Houser and George McConnell have also played lead guitar for the band. Their tenacious and cohesive sound, their eye-popping light shows, and great chemistry has secured their foothold of guaranteed-sold-out shows in the live touring circuit. Widespread Panic is indeed a formidable act with a growing following and an influential streak in the genre of Southern rock, Blues rock, jazz fusion, jam rock, and neo-psychedelia.