St Augustine Amphitheatre | Augustine, Florida
Progressive rock giant, Styx, is taking over North America this spring with a massive tour! The seven-member rock legend who released the hits "Renegade," "Come Sail Away," "Mr. Roboto," and more will show audiences that '80s rock music is here to stay! On Tuesday, 17th April 2023, Styx's outing will make a much-awaited stop at the St. Augustine Amphitheatre! The show is guaranteed to be packed with the biggest hits and fan favorites, including new songs from their latest album, Crash of the Crown! If you love high-energy rock and roll, St. Augustine Amphitheatre is the place to be on 18th April! So hurry and grab your tickets now!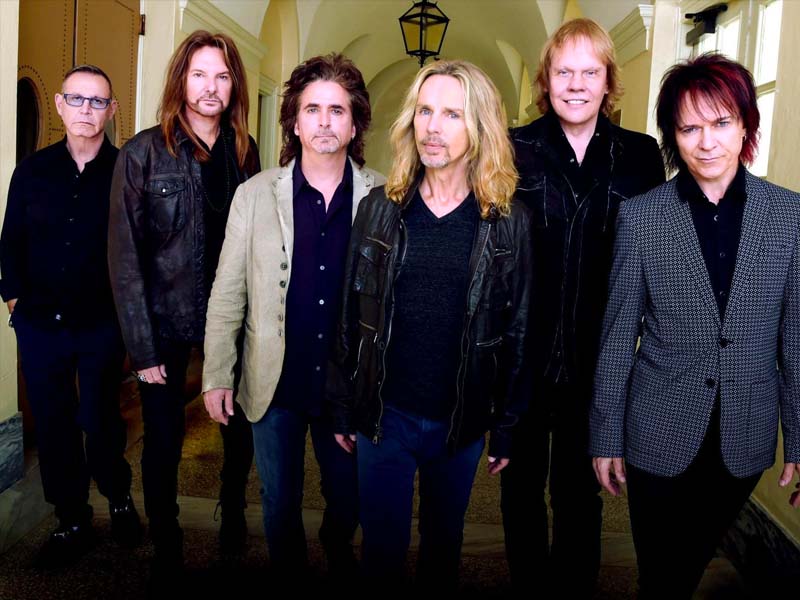 Styx, the legendary progressive outfit from Chicago, has been rocking since 1972. The septet has consistently dropped studio albums every year since their debut release, and their music dominated the airwaves during their prime. Their 1977 studio effort, The Grand Illusion, skyrocketed their name to the top of the rock scene. The album performed impressively on the charts, peaking at number 6 on the Billboard 200. Meanwhile, the album's single, "Come Sail Away," entered the top 10 of the mainstream chart. The album served as their landmark effort because, during the '80s, Styx became a household name in rock and roll. Their 1981 album, Paradise Theatre, became their highest charting effort when it topped the Billboard 200 chart. The album spawned the massive hits "The Best of Times" and "Too Much Time On My Hands." Two years later, Styx dropped the colossal hit single, "Mr. Roboto," featured in the 1983 work Kilroy Was Here. In the following years, Styx continued to release highly-regarded albums, including the latest studio album, Crash of the Crown, in 2021. The album peaked at number 7 on Tastemakers and number 17 on the Top Rock Albums chart.
With 18 studio albums to their name and over 18 million copies sold worldwide, Styx remains one of the top classic rock acts to watch in 2023. If you're a rock and roll fan, Styx's show at the St Augustine Amphitheatre is a must-watch! So quickly score your tickets now to experience the classic rock gem, Styx, on Tuesday, 18th April 2023!