St Augustine Amphitheatre | Augustine, Florida
An authentic country music experience will welcome you this Thursday, July 6, at the St. Augustine Amphitheatre as the country music hitmaker Riley Green will ignite the prominent Florida venue with a concert that is one for the books. The "There Was A Girl" hitmaker will serenade his fans with tunes that show his authenticity and engaging stage presence. Like most of his previous shows, fans will be smitten by Riley Green's storytelling abilities while performing his heartfelt ballads and uptempo tracks. Get your tickets now and prepare to sing along with his popular tracks, including "In Love by Now," "I Wish Grandpas Never Died," "There Was This Girl," and many others. The Redneck Island veteran will be joined by singer-songwriter Corey Smith and the captivating storyteller Channing Wilson. This night will be filled with authentic country music to keep your summer hot. Reserve your tickets now by hitting the "Get Tickets" link.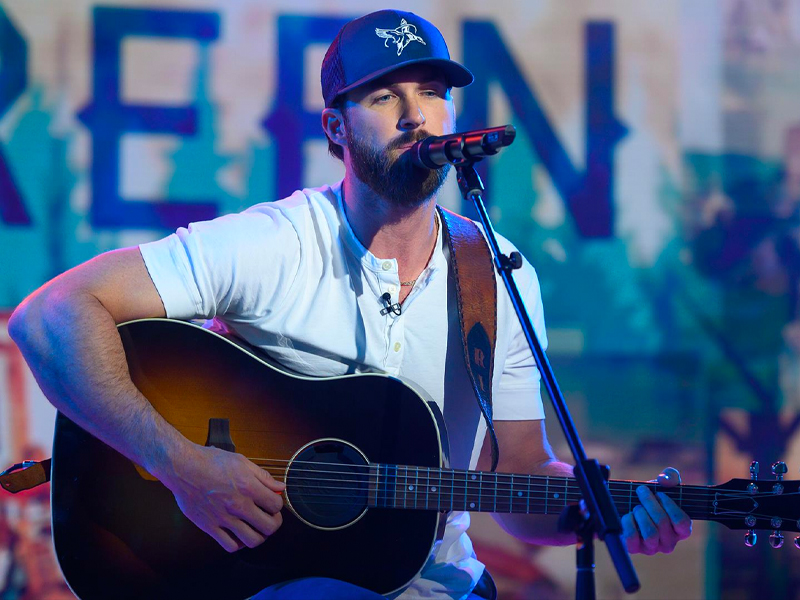 With the hit song collaborations with Luke Combs and Thomas Rhett for the songs "Different 'Round Here" and "Half of Me," respectively, Riley Green is definitely one of the rising country artists today. With his distinct voice and excellent storytelling ability, he is able to cement his name as a formidable artist to watch out for.
Like most bro-country artists in the late 2000s and early 2010s, Riley sang about trucks, beers, and girls. However, he stands out because of how he integrates the boot-scootin' beats of the 1990s country tunes. This sound was encapsulated in 2020 as he released his EP "If It Wasn't for Trucks." In addition, he has a Kenny Chesney-like quality that would tug into listeners' hearts with emotional songs that are utterly relatable. His 2019 smash hit "I Wish Grandpas Never Died" attests to this quality of being able to connect to listeners on a much deeper level — a facet every genuine country artist aspires to have.
Riley Green may have been marking his name in the country music scene in recent years, but he started in show business in an unusual way for a country musician. He first had his taste of the limelight as a contestant on the fourth season of Redneck Island, a reality show by CMT that tests the "redneck" skills of a group of individuals living together on a remote island. His appearance on that reality show led him to venture into his love of music. One thing led to another, and he was making hit songs, collaborating with big country stars, and opening for the likes of Hank Williams Jr., Luke Bryan, and Luke Combs.
This year, Riley Green is taking the road for some solo shows. Apart from being a guest on Luke Comb's world tour, the Alabama native is headlining his own show this summer. With guests singer-songwriters Corey Smith and Channing Wilson, Green will stop at Florida's St. Augustine Amphitheatre for an unforgettable concert. Tickets to this concert are now on sale, and you can get yours here by hitting the "Get Tickets" link. The St. Augustine Amphitheatre has been one of the most ideal concert venues in the country. Thus, this concert will be the perfect venue for the genuine country tunes of the one and only Riley Green. Get your tickets now!