St Augustine Amphitheatre | Augustine, Florida
Rock-reggae lovers will be thrilled and will definitely see the Brightside of Life this summer as the California-based band Rebelution goes back to St. Augustine Amphitheatre for another epic concert event. Prepare for an evening of a solid set of roots reggae music this June 7 at America's Oldest City. Together with reggae-pop sensation band Iration and the rising artist DJ Mackle, Rebelution will give another showstopping performance to one of their favorite crowds. The band recently released a live album of their 2022 concert at St. Augustine, and their immediate coming back to the famous Florida venue shows that the band is serious in saying that St. Augustine fans are one of the best fans in the country. If you are one of Rebelution's dedicated fans, you don't want to miss this year's "The Good Vibes Summer Tour." Reserve your tickets by clicking this site's "Get Tickets" link.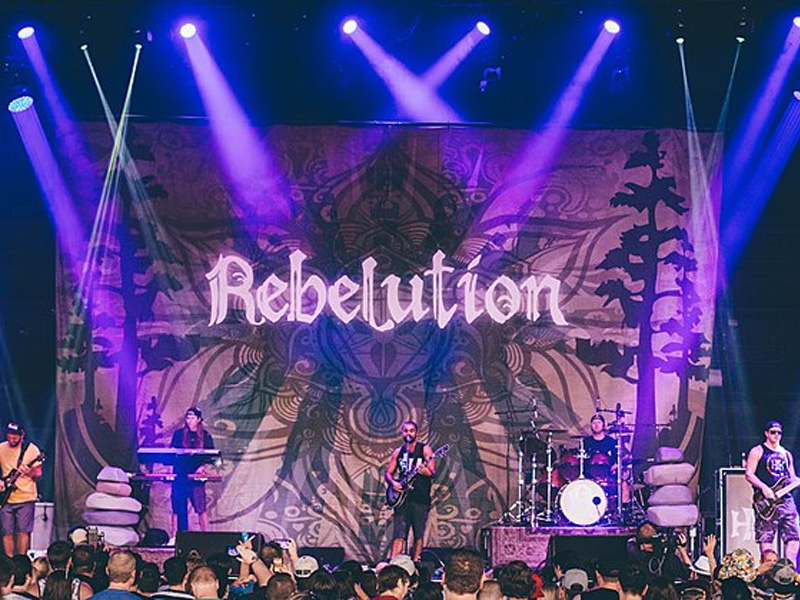 Hailing from Isla Vista, California, Rebelution is regarded as one of the finest contemporary Reggae bands in the 21st century. The band comprises Eric Rachmany, Rory Carey, Marley D. Williams, and Wesley Finley. The band was formed in 2004 and quickly gained a following after the release of their promising debut album. Between 2009 and 2021, Rebelution released a total of seven albums. "Feeling Alright," "Fade Away," "Safe and Sound," "Lazy Afternoon," "Courage to Grow," and "Roots Reggae Music" are just a few of their many popular songs.
Rebelution's latest album, "In The Moment," is the band's personal project that was crafted during the pandemic. Songs like "Satisfied," "Heavy as Lead," and "All or Nothing" are some of the fan-favorites from the seventh album. Because of its popularity, the album was nominated for the fans-choice "2021 Album of the Year" award by Surf Roots TV & Radio.
This 2023, Rebelution is returning to the concert scene for their annual summer tour. Dubbed "The Good Vibes Summer Tour," the series of concerts, which have become a yearly gig for the band, will feature different artists and singers. For the tour's stop at St. Augustine, Florida this June 7, Rebelution will be joined by the band Iration and DJ Mackle.
The reggae-pop sensation band Iration is best known for their chart-topping album "No Time for Rest." On July 2021, the band achieved a milestone in their career when their 2010 song "Time Bomb" was officially RIAA Gold certified. Thus, further certifying their broad reach in the industry. DJ Mackle, on the other hand, is a versatile disc jockey and music producer who is known for his "Lucidity Mixtape." These promising acts will support Rebelution as the band performs on June 7 at the iconic St. Augustine Amphitheatre. Catch this amazing lineup of artists on this epic Wednesday night. Secure your tickets today by clicking the "Get Tickets" link.