St Augustine Amphitheatre | Augustine, Florida
If you thought you had missed your chance to see the legendary Peter Frampton live, you'd be wrong!! Thanks to good fortune, you'll have another chance to see him perform in 2023, at the Never Say Never Tour 2023. The journey will begin in June, and Frampton will be on the road until August. Fans are overjoyed at the good news of what promises to be a concert for the history books now that health is on his side and he can once again play his guitar. With such an experienced background in entertaining fans, his performance will be electrifying, leaving you impressed and pleased as punch. This is a once-in-a-lifetime chance that you can't afford to pass up as this part of the trek will make its way to the St. Augustine Amphitheatre on Wednesday, June 28, 2023, and you can grab your tickets right here by hitting the "GET TICKETS" button up top.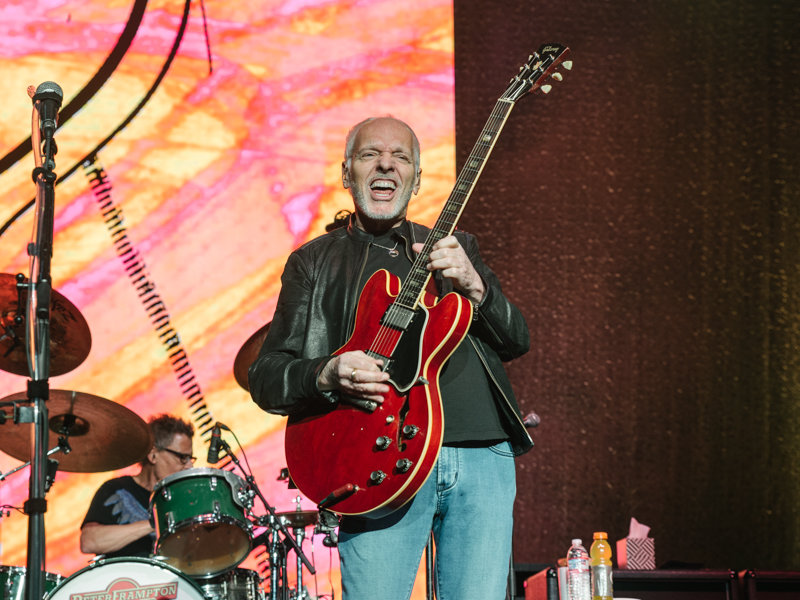 Peter Frampton, who was born in April of 1950 in Kent, UK, to parents Peggy and Owen Frampton, and would become a legendary musician and artist. He has accomplished way too much in the rock music industry to be ignored. He started off by joining a band called The Little Ravens when he was just 10 years old, and he and David Bowie, who were at the same school together, spent a lot of time playing Buddy Holly songs. He would begin his rise to fame as a child guitarist for the British band The Herd, which achieved three top ten singles.
One of Frampton's signature guitar effects is the "talk box," which he was first introduced to by Peter Drake in the early part of the 1970s. At the same time, he began his solo career with the release of his debut album, Wind of Change; subsequent albums included Camel (1973), Somethin's Happening (1974), and Frampton Comes Alive! (1976). His introduction to the USA won him a gold record, a spot in the top 32 on the charts, and a star on the Hollywood Walk of Fame during the period of 1970 and 1980.
Throughout the 1980s, 1990s, and 2000s, Frampton rose to unprecedented heights as he released hit after hit, made a cameo appearance on The Simpsons as himself, and composed the score for the Academy Award–winning film, Almost Famous.
Over the years, he has continued to impress fans with new music, an extensive touring schedule, and a slew of critical acclaim; however, in 2019, he announced his retirement from the road due to an unfortunate progressive muscle disorder. Luckily, fate had other plans, and to excitement of fans, he is back touring and ready to entertain them once again.
With such a rich background in thrilling audiences, you can rest assured that this performance will be nothing short of captivating; and as a result, you cannot wait any longer to purchase your tickets. To secure your spot and get ready to witness excellence unfold before your very eyes, simply scroll up and click that "GET TICKETS" button.