St Augustine Amphitheatre | Augustine, Florida
Legendary rock singer Pat Benatar just announced a string of limited shows across North America! The highly-coveted eight-date trek will send the four-time Grammy Award-winning artist, her music partner, and her husband, Neil Giraldo, to select major cities, including a stop in St. Augustine, Florida! On Wednesday, 26th April 2023, Benatar and Giraldo are set to deliver the singer-songwriter's biggest hits, such as "Hit Me With Your Best Shot," "We Belong," and "Love is a Battlefield." This electrifying performance will get you singing and dancing all night to Benatar's greatest hits! Hurry and score tickets now to catch the exhilarating tandem of Benatar and Gilardo at the St. Agustine Amphitheatre!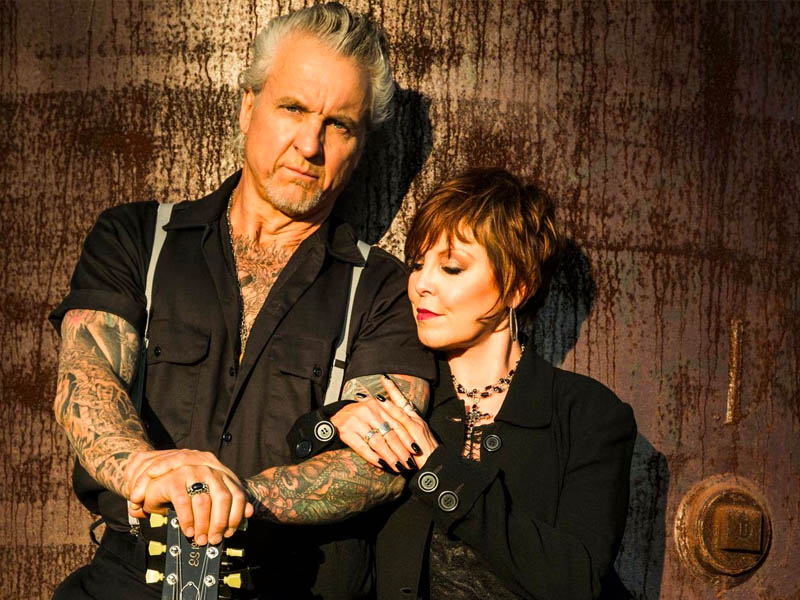 Last year, Pat Benatar and Neil Giraldo were finally inducted into the Rock and Roll Hall of Fame. The duo, who has been working together since 1979, were welcomed by country superstar Sheryl Crow. The introduction included some statements describing how the music Benatar and Giraldo made was impossible to replicate. Meanwhile, Crow accurately expounded on Benatar's exemplary vocals and "how such a voice came from a tiny frame." This much-deserved award comes two years after Benatar and Giraldo were passed over in the 2020 class, which included Depeche Mode, Whitney Houston, and other notable artists. In 2022's class, Benatar and Giraldo were joined by Dolly Parton, Eurythmics, Eminem, Duran Duran, and more.
According to the Rock Hall, Benatar and Giraldo "are among the most formidable power couples" in rock music. Since 1979, the duo has written and produced some of the most impactful rock songs of the 20th century. Benatar's debut album, In the Heat of the Night, was an immediate international hit, charting in over five countries. The album's most successful single, "Heartbreaker," entered the Billboard Hot 100, peaking at number 23.
In 1983, Benatar released "Love is a Battlefield," which entered five Billboard charts, peaking at number 5 on the Billboard Hot 100 and dominating the Mainstream Rock chart. Today, the gold-certified hit has amassed hundreds of millions of streams across various platforms. Benatar's phenomenal career produced countless hits and sold over 35 million albums in the U.S. Two efforts earned multi-platinum status, while five are certified platinum.
Catch the phenomenal singer Pat Benatar, along with her longtime music partner and producer, Neil Giraldo, at the St Augustine Amphitheatre on Wednesday, 26th April 2023! Tickets are now available!