St Augustine Amphitheatre | Augustine, Florida

The summer touring kings are back! Sensational hip-hop, reggae, and funk fusion artist Michael Franti is bringing his critically-acclaimed act across North America! Michael Franti & Spearhead's Big Big Love Tour will cover 49 major cities this season, including a coveted stop in St. Augustine, Florida! On Sunday, 23rd July 2023, Michael Franti & Spearhead will light up the St. Augustine Amphitheatre with their biggest hits and fan favorites! The highly-awaited show will showcase Franti's genre-defying music that is "fueled by optimism and positivity! Score your tickets to this phenomenal show at the St. Augustine Amphitheatre!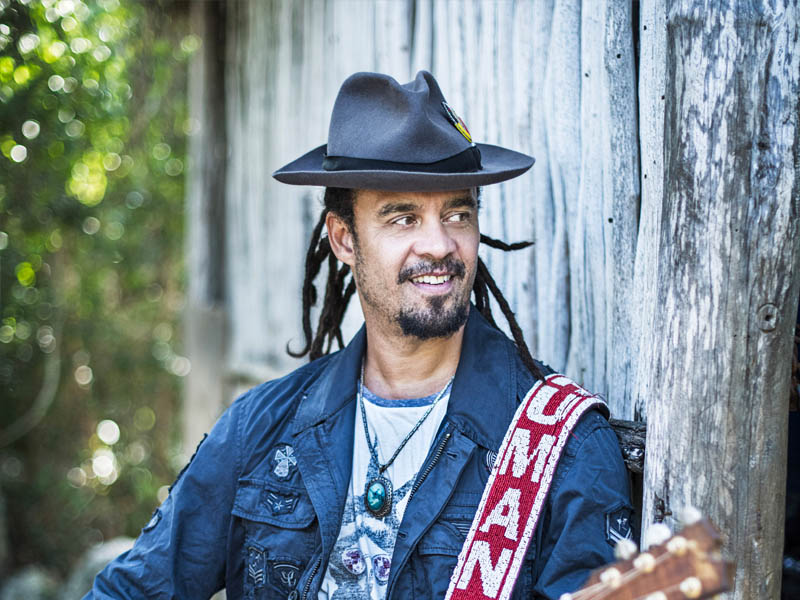 Michael Franti & Spearhead's Big Big Love Tour is anticipated to be a massive gathering of the SoulRocker fam. In a statement, Franti expounded that "Big Big Love represents being able to hold space for the micro and the macro of love." The acclaimed singer-songwriter goes on to add, "Everyone has someone they love, whether it's their child, spouse, pet or friend. But then there's holding space to love people of difference – people who are in the midst of war, people where there is pain and suffering. You show up as love, determination, and spirit in those places where people really need a caring soul connection to help them heal. That's what big big love is: holding space for the personal and the worldly."
Last year, Michael Franti & Spearhead completed the highly successful Follow Your Heart World Tour. The tour promoted his latest album, Follow Your Heart, released in 2022. The record was preceded by its lead single, "Good Day for a Good Day," which entered the top 25 of the Adult Alternative Airplay chart.
Michael Franti & Spearhead always had a niche following, but their music has often appeared in mass media. "Oh My God" and "Rock the Nation," singles from his third album Stay Human, appeared on HBO's The Wide. Meanwhile, "Yell Fire" appeared in a promotional clip for Rescue Me and the closing credits of Virtuality. In 2008, CW's Privileged aired the pilot episode featuring Franti's" Everybody Ona Move."
This summer, you have the opportunity to see Michael Franti & Spearhead perform live at the St Augustine Amphitheatre!