St Augustine Amphitheatre | Augustine, Florida
Heavy metal powerhouses Mastodon and Gojira are hitting the road this spring for a co-headlining tour! The outing, titled Mega Monster Tour, includes 35 dates across major cities in North America, and fans are ecstatic! The tour will promote the bands' latest albums released in 2021, such as Mastodon's Hushed and Grim and Gojira's Fortitude! If you live in St. Augustine, Florida, you can catch these monumental acts at the St. Augustine Amphitheatre on Friday, 5th May 2023! The show is guaranteed to deliver some epic wall of deaths and mosh pits that fans will speak of for ages! So hurry and score tickets now!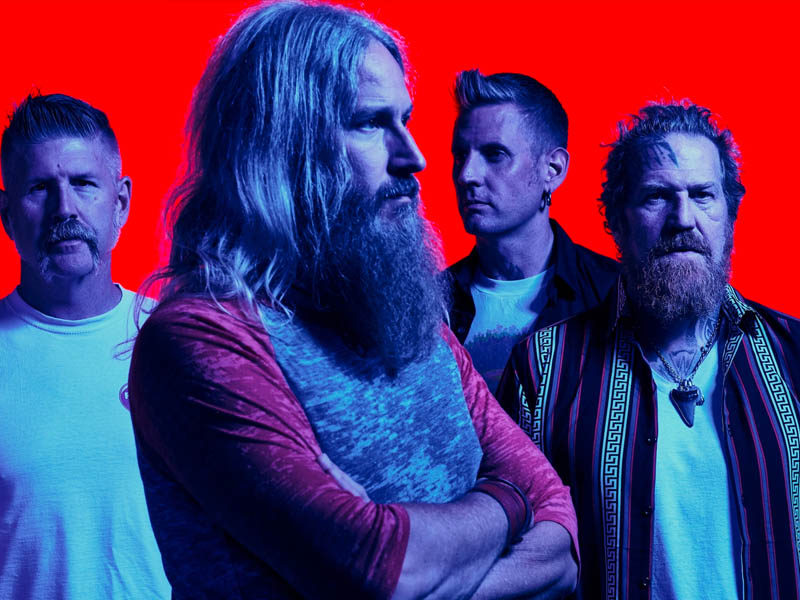 Grammy Award-winning metal band Mastodon released their latest album, Hushed and Grim, in October 2021. The highly-regarded effort was dropped as a double album. It featured several guest appearances by renowned musicians, such as Kim Thayil from Soundgarden and Joy Sanders, who played the french horn. The album was described by Rolling Stone as a body of work that "never stops giving" and makes a "completely unique addition to the band's mammoth catalog." Upon its release, Hushed and Grim entered the Top 20 of the Billboard 200, topped the Hard Rock chart, and peaked at number 2 on the Top Rock Albums chart. Besides the U.S., the 2021 effort also entered the charts in 21 other countries, making it a phenomenal international hit. The following year, the album's lead single, "Pushing the Tides," was nominated for Best Metal Performance at the 2022 Grammy Awards. This album comes after the band's Grammy Award-nominated 2018 effort, Emperor Sand, spawned the Grammy Award-winning song "Sultan's Curse."
Grammy-nominated metal band Gojira from France also released a critically-acclaimed 2021 effort, Fortitude. The album became the band's best-selling effort (in its first week) and performed excellently on the charts. Fortitude topped the Hard Rock and Rock Albums charts and peaked at number 12 on the Billboard 200. Meanwhile, the album also performed well internationally, entering the charts in 24 countries. The following year, the album's single "Amazonia" was nominated alongside Mastodon's "Pushing the Tides" for Best Metal Performance at the Grammy Awards.
Catch these highly influential bands as they perform their biggest hits at the St. Augustine Amphitheatre on Friday, 5th May 2023! Tickets are now available!