St Augustine Amphitheatre | Augustine, Florida
It's time for the chill, warm Sunshine and Summer Nights Tour with Iration and Atmosphere at St Augustine Amphitheatre on Thursday, July 21st 2022 with special guests Katastro and The Grouch with DJ Fresh. Grab some tickets and come chill out on the lawn with a couple beers, some good friends and the smooth, summer beats of alt-rock, reggae and the beautiful sounds of the island. What better way to do that than with Iration's brand-new single, "Holiday in Paradise," a song about celebrating the holiday season in Hawaii, it's pure love.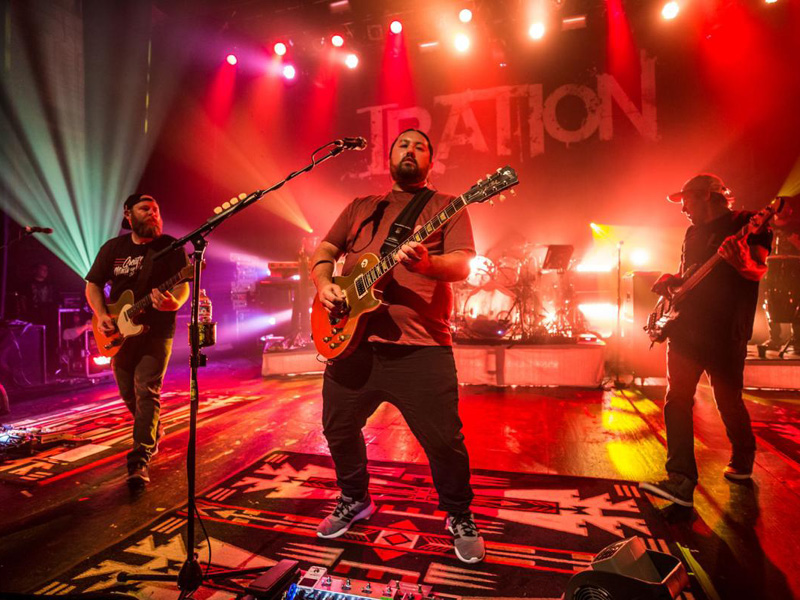 Iration is an alt-rock, reggae group of musicians formed in Isla Vista, CA, the group met while growing up in Hawaii but only formed Iration after reconnecting in Santa Barbara, CA. They are lead singer and guitarist Micah Pueschel, bassist Adam Taylor, drummer Joe Dickens, keyboardist Cayson Peterson and guitarist Micah Brown, and they play a deep-rooted reggae influence, fused with elements of rock and pop to create smooth original sounds that keep listeners' feet moving, hands swaying and hearts beating. "We're all about luv", states the band, which has been touring nationally since 2008, performing at festivals nationwide from Lollapalooza to Sunfest and Hangout, closing stages at festivals like Bottlerock and Outside Lands. The Hawaiian-bred musicians look forward to spreading their original sound and 'Aloha spirit' all the while never forgetting to get a surf in when possible.
All the way from Minneapolis, Minnesota, the hip hop duo, Atmosphere, is rapper Sean "Slug" Daley and DJ and producer Anthony "Ant" Davis. The duo formed in 1996 and have since released twelve studio albums and ten extended plays, their latest is the distorted-synth-driven concept album, The Day Before Halloween, which they unironically released on the day before Halloween, October 30, 2020. They followed that with an album that hearkens back to the Atmosphere of the past, WORD?, gets the duo steering back toward their original signature sound. The album released on October 8th 2021 with Under The Radar stating that the "songs are OG Atmosphere and definitely keep things interesting. WORD? successfully proves that Atmosphere still have the chops to pull off a compelling record."