St. Augustine Amphitheatre | St. Augustine, Florida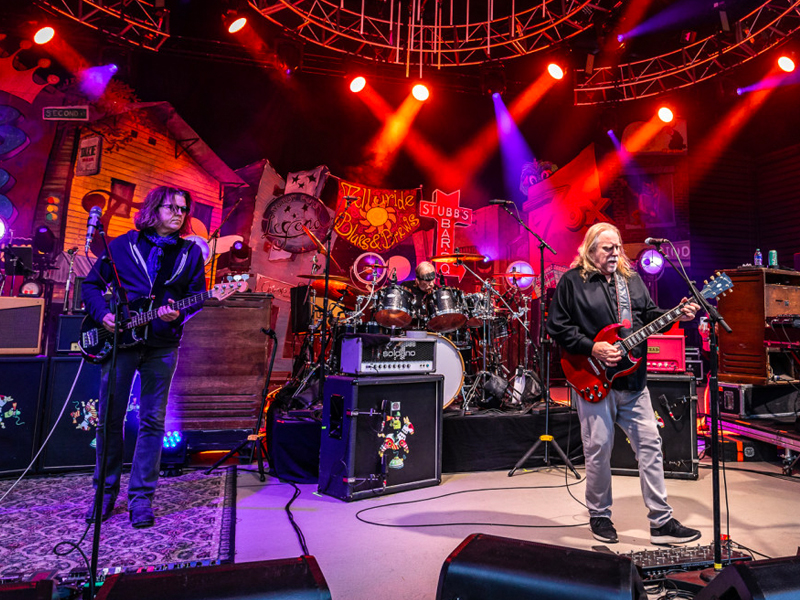 The soul-stirring tunes of the iconic Gov't Mule will be enjoyed once again by fans this October 14 as the American band brings their 2023 tour to St. Augustine Amphitheatre. The famous Florida venue will be filled with a soulful blend of blues, funk, rock, and jazz tunes from the band who popularized the hits "Funny Little Tragedy," "Thorazine Shuffle," "Soulshine," and "Blind Man In The Dark," among many others. With their reputation as one of the best jam bands in the world, Gov't Mule is set to give fans nothing but the best experience. Like their contemporaries in the jam band scene, the Warren Haynes-led band ensures that no two gigs are the same. Thus, you are in for a unique concert experience with a unique setlist filled with improvisations and audience participation. If that doesn't entice you, we don't know what will. So be sure to reserve your tickets early and be one of the lucky fans to jam along to Gov't Mule and their special guest Jason Bonham's Led Zeppelin Evening. Tickets are now on sale, and you can get yours here by hitting the "Get Tickets" link. Sign up for our newsletter and get $5 off your first order! Get yours now!
The best description of a classic jam band is Gov't Mule. The band sprung in the early 90s and offered a sound characterized as a combo of hard and blues rock. They have been consistently praised for their riffing and impeccable improvisations since their beginning. The rock jam band has produced ten albums in their long career. Even after nearly 30 years in the rock scene, they have never faltered to impress their fans. Instead, their music aged like a good strong ale.
In the beginning, Gov't Mule was a side project for the Allman Brothers Band. The rock band was already a sensation in the South. Gov't Mule was an offspring of their reformation. At the forefront of the project's creation were guitarist Warren Haynes and bassist Allen Woody. The two musicians decided that it would be a trio band inspired by 60s powerhouse trios like Cream and the Jimi Hendrix Experience. Matt Abts joined them afterward, becoming their main drummer.
They debuted with their self-titled album in 1995. This was followed by their sophomore "Live at Roseland Ballroom." When the Allman Brothers Band stopped releasing new records, Haynes and Woody decided to do Gov't Mule full-time. By the time their third album, "Dose," came out, the project had grown into a jam band. Their long-awaited critical hit came in 2000 when "Life Before Insanity" was released. Unfortunately, Allen Wood passed away that same year. The band and their friends then arranged a concert called "One for Woody," which celebrated the rock artist. During the next two years, they made EPs as a tribute to Woody. They are entitled "The Deep End, Volume 1" and "The Deep End, Volume 2." After this, the trio evolved into a quartet. Haynes and Abts headed it with new members Danny Louis (keyboardist) and Andy Hess (bassist). In the current lineup, Hess is replaced by Kevin Scott. They tirelessly released more albums, which include their latest "Peace ... Like a River."
With the band Jason Bonham's Led Zeppelin Evening (JBLZE), Gov't Mule kicks off the Dark Side of the Mule Tour. They will be performing at the St Augustine Amphitheatre on Saturday, October 14. A little background to JBLZE, Jason Bonham has played with the OG Led Zeppelin members and continues their legacy. You should see them at this concert! Get your tickets now!