St Augustine Amphitheatre | Augustine, Florida
Are yer ready to dance like a drunk Irish leprechaun with a boot on his head, a mug of warm frothy beer in his hands and a tasty wench hangin' on his arm?!! No?! Well, why the feck not?! Flogging Molly co-headline with The Interrupters and special guests Tiger Army & The Skints at St Augustine Amphitheatre on Sunday, June 12th 2022. Oh, it's the wench part ye don like? Well then get yer self a laddie to hang on yer arm, It's all the same as long as the musics' blearin' and the beer is flowin' and the feet keep movin'!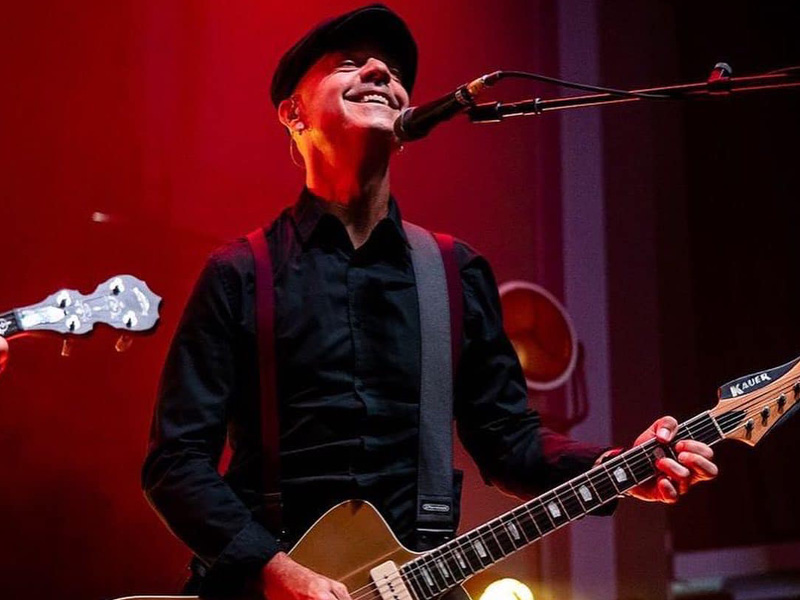 "We are SO STOKED to announce our Summer 2022 CO-HEADLINE TOUR with the legendary Flogging Molly!!! We are also stoked to have Tiger Army & The Skints supporting for what will be a SUPER FUN night of LIVE MUSIC coming to a city near you!! We CAN'T WAIT to sing and dance together once again… We've missed you!!" Said the Interrupters at the tour announcement. "We can't wait to see you all and have a great time together!" Added Flogging Molly.
Flogging Molly are currently on their own separate tour in the US, but decided that this was too good to pass up. The Irish-American seven-piece, boisterous sea-shanty, Celtic punk band formed in Los Angeles in 1997, led by Irish singer and guitarist Dave King, singer, violinist, and whistler Bridget Regan, singer and guitarist Dennis Casey, accordion and concertina player Matt Hensley, singer and bassist Nathen Maxwell, singer, banjo, mandolin and guitarist Spencer Swain, and drummer Mike Alonso. The band released the album, Life Is Good, in 2017, charting at number 69 on the Billboard 200, number 13 on the Top Rock Albums and number 8 on the Top Alternative albums charts.
Ska punk band from Los Angeles, California, The Interrupters is lead singer Aimee Interrupter, drummer Jesse Bivona, bassist Justin Bivona, and guitarist Kevin Bivona. The band have released three albums, with the latest, Fight the Good Fight, being released in 2018, coming in at number 141 on the Billboard 200 and number 2 on the Independent albums charts. The lead single, "She's Kerosene", peaked at number 4 on Billboard's Alternative Songs chart, and in May 2019 they were nominated for 'Best International Breakthrough Act.'