St Augustine Amphitheatre | Augustine, Florida
Blues icon and guitar hero Buddy Guy comes to St Augustine Amphitheatre on Sunday 9th April 2017 for a night of incomparable music that will leave you spellbound… The veteran virtuoso has influenced countless musicians including Jimi Hendrix, Eric Clapton, Jimmy Page, Keith Richards, Jeff Beck, John Mayer and Stevie Ray Vaughan – come see the legend behind the legacy!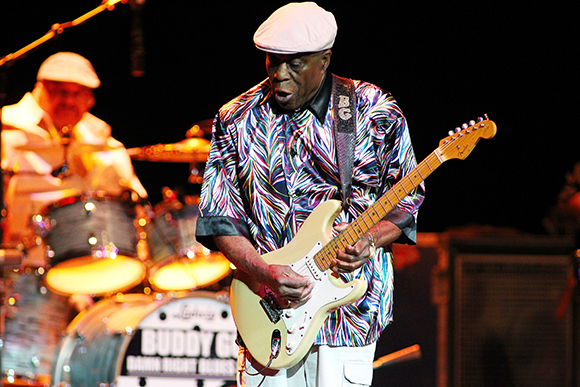 "Without Buddy Guy, the blues, not to mention rock as we know it, might be a heckuva lot less interesting today. Take the blues out of contemporary rock music—or pop, jazz and funk for that matter—and what you have left is a wholly spineless affair. A tasteless stew. Makes you shudder to think about it …"
"Mr. Guy… mingles anarchy, virtuosity, deep blues and hammy shtick in ways that keep all eyes on him…. [Guy] loves extremes: sudden drops from loud to soft, or a sweet, sustained guitar solo followed by a jolt of speed, or a high, imploring vocal cut off with a rasp…. Whether he's singing with gentle menace or bending new curves into a blue note, he is a master of tension and release, and his every wayward impulse was riveting."