St Augustine Amphitheatre | Augustine, Florida
This 2022, blues legend Buddy Guy hits the road with fellow blues master John Hiatt, accompanied by his backing band The Goners and renowned guitarist Sonny Landreth. These sensational musicians embark on a summer trek and will make a much-awaited stop at the St. Augustine Amphitheatre in Florida on Saturday, August 2022! Get ready for a blues guitar-filled spectacle as Buddy Guy and John Hiatt demonstrate their prowess on this momentous show. If blues music is your jam, you better get your tickets now and come check out these living legends rock it out at the St. Augustine Amphitheatre!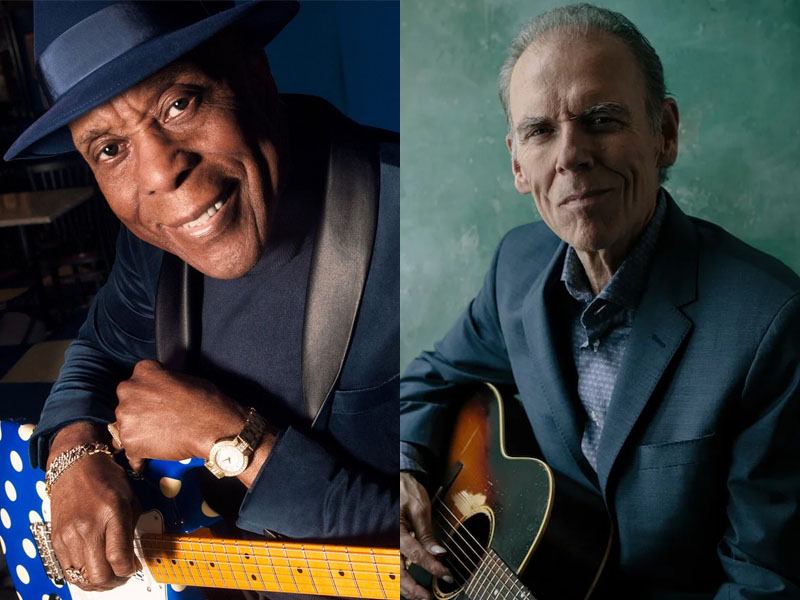 George "Buddy" Guy, best known for his soulful blues style, is a Grammy Award-winning singer and guitarist. Guy is a pioneer from the Chicago blues scene that has influenced many iconic musicians, such as Eric Clapton, Keith Richards, Jimmy Page, John Mayer, and many more. Some may say that Buddy Guy's influence on the blues-rock industry is unprecedented. His works have helped shape the next generation of guitarists and musicians of the 21st century.
In 2005, he was inducted into the Rock and Roll Hall of Fame by Eric Clapton and BB King. He has also won eight Grammy Awards, a Lifetime Achievement Award, and 37 Blues Music Awards. Moreover, Guy has made his home state of Louisiana proud with his many accolades and highly-acclaimed works. In 2008, the State of Louisiana inducted him into the Louisiana Music Hall of Fame.
Equally talented and sensational singer-songwriter John Hiatt accompanies Buddy Guy on this anticipated tour. Hiatt first emerged in the blues scene when he dropped his debut album, Hangin' Around the Observatory, in 1974. Since then, Hiatt continuously released new records almost every few years. Hiatt's backing band, The Goners, is composed of guitarist Sonny Landreth, bassist Dave Ranson, and drummer Kenneth Blevins. Together, these musicians blend blues, country, funk, and rock and roll elements.
If you're a bluesman or woman, you better hurry and score your tickets now and see these true American treasures – Buddy Guy and John Hiatt- give a staggering performance at the St. Augustine Amphitheatre on Saturday 6th August 2022!