St Augustine Amphitheatre | Augustine, Florida
The superb acoustics and welcoming atmosphere of St. Augustine Amphitheatre will be the venue of the highly-anticipated concert of the country star Brett Young this September 21 — and to say fans are excited is an understatement. Who can blame them? The country hitmaker has been trailblazing the country music scene since the mid-2010s through the blend of traditional country and pop tunes. Come to the picturesque and iconic Florida venue, and join hundreds of fans cheering for the multi-platinum artist as he performs his career-defining hits, including "In Case You Didn't Know," "You Didn't," "Dance With You," "Mercy," and "Like I Loved You," among many others. The charismatic guitar-slinging country star will be joined by the Canadian country music singer-songwriter Griffen Palmer and the Arkansas native singer-songwriter Jake Scott. This show is filled with good music from artists that will make your Thursday evening a memorable one. Get your tickets now before they run out.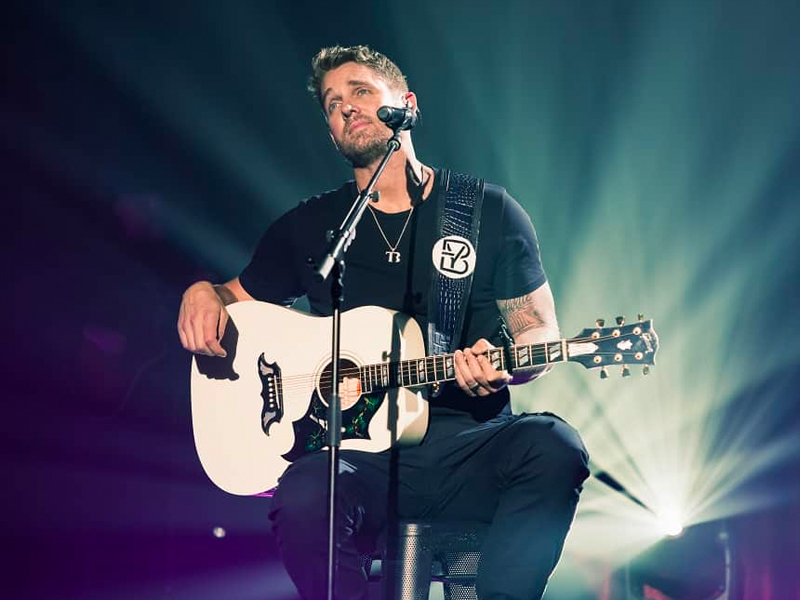 American singer-songwriter Brett Young is known to fuse country music with modern pop. As a country hitmaker, Young represents the next wave of contemporary country music. The Orange County, California-born 42-year-old guitarist and singer-songwriter has been nominated for multiple awards, including Top Country Song for his hit song "In Case You Didn't Know." He also bagged major awards, including New Artist of the Year by the Billboard Music Awards and the Country Music Association. The Academy of Country Music named him "New Male Vocalist of the Year in 2018."
When Young was a high school student at Costa Mesa's Calvary Chapel High School, his initial love for sports and being a star pitcher in his school's baseball team was his priority. After an unfortunate elbow injury, baseball had to stop for Young, eventually giving way to explore his music as a volunteer in his church. Inspired by Davin DeGraw, Young started penning his music and released a self-titled EP in 2007, and in 2011, "Make Believe" and "On Fire" followed in 2013. Accumulating an image as an artist with a rich and soulful voice, he had opened for the likes of Colbie Caillat and Katy Perry.
When Young was signed to a record label after moving to Nashville, he debuted an album comprising six songs and released it in 2016. The album included Young's brand songs like "Sleep Without You" and "In Case You Didn't Know." Eventually reaching his songs platinum, Young continued to release more viral performances and slowly created a steady fanbase. In 2018, "Here Tonight" reached the top charts in the US Country Albums, Billboard 200, and Country Airplay. His big break included "Lady," in 2020, which was dedicated to his wife and daughter with a heart-warming and touching music video of them together. This enabled Young to reach an even wider audience and introduce more of his old and new music mainstream.
The country hitmaker is set out for an exciting journey this year, and make it a part of your 2023 bucket list! Young will be joined by singer and producer Jake Scott and country music purveyor Griffen Palmer on the 21st of September! Catch them live at the St. Augustine Amphitheater for a memorable concert experience. Grab those tickets now!