St. Augustine Amphitheatre | St. Augustine, Florida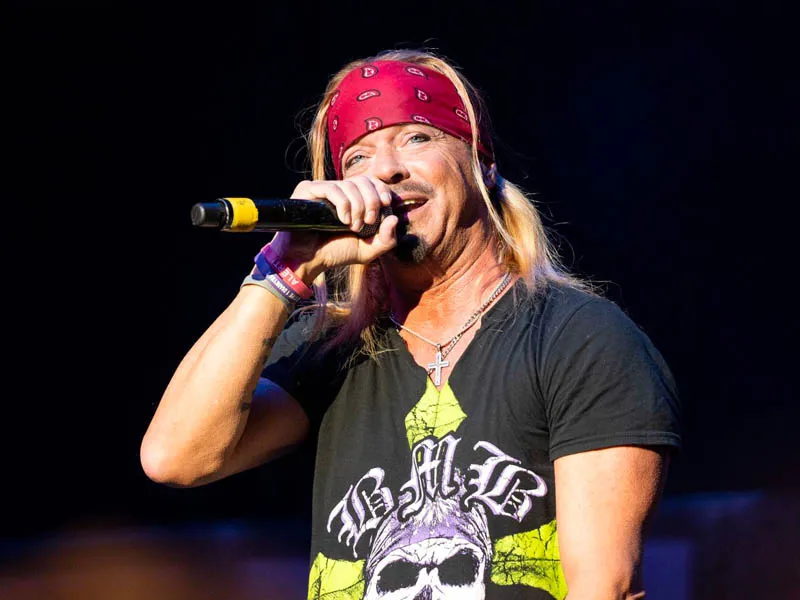 Following the phenomenal success of his summer run titled the Parti Gras Tour, the illustrious rock icon Bret Michaels is set to add several more dates for fall! The celebrated singer, known for being the voice behind Poison's incredible hits, such as "Every Rose Has Its Thorn," "Talk Dirty to Me," and "Nothing But a Good Time," will be belting out his career-spanning staples this upcoming season! His highly-anticipated outing will cover several major cities, including a coveted St. Augustine, Florida, stop! If you've got a taste for his brand of rock, you should check out Michaels as he conquers the St. Augustine Amphitheatre on Saturday, 2nd December 2023! The show is guaranteed to deliver a high-energy packed with Brett Michael's smashing hits from his successful solo career, as well as covers from his band Poison! Hurry, secure tickets now, and catch the remarkable Bret Michaels at the St. Augustine Amphitheatre!
Gaining fame as the lead singer of Poison, Bret Michaels has transitioned into one of the most highly-acclaimed rock soloists in the rock music scene. Since launching his solo career, Michaels has released four studio albums and 29 singles. He made his breakthrough with his 2010 effort, Custom Built, which topped Billboard's Indie and Hard Rock charts. Three years later, Michaels dropped his latest album, Jammin' with Freinds, which also made waves on the Billboard charts, entering four categories, including the Billboard 200.
In every Bret Michaels, fans can anticipate a high-energy set brimming with Michael's stage presence, incredible musicianship, and tight backup band. He has been known to belt out numerous Poison staples, like "Talk Dirty To Me," "Nothin' But a Good Time," "Ride the Wind," "Unskinny Bop," and more. He's also likely to cover several hits from other renowned acts like Sugar Ray, Edwin McCain, Lynyrd Skynyrd, and Journey, among others. Being an established glam rock singer, Michaels has been praised for his fantastic vocal prowess. Despite being in his '60s, he's reported to perform on stage like it's 1995!
So expect a lively show with the rock legend shelling out nostalgic hits that made the '90s such an incredible period for rock music. After all, he's the frontman for the band that sold over 50 million records worldwide. Seeing Bret Michaels this fall should be on your bucket list! Lucky for fans in Florida, the rock legend will be hitting the premier entertainment venue, St. Augustine Amphitheatre. Located in Anastasia State Park, the outdoor concert venue has hosted many of the city's most exciting concerts. Its vast concert grounds, accommodating up to 4,000 attendees, provide plenty of space for movement. Its upgraded facilities also provide audiences with a top-tier concert experience. In 2019, the amphitheater was ranked the second most popular venue in the U.S., according to Pollstar Magazine.
If you're keen on catching the legendary rock singer Bret Michaels, you should grab tickets to his show at the St. Augustine Amphitheatre! See him belt out countless massive hits on Saturday, 2nd December 2023! Tickets are now available through the Get Tickets link!