St Augustine Amphitheatre | Augustine, Florida
Wilson Phillips comes to St Augustine Amphitheatre on Saturday 28th May 2016
They're one of the groups in music history who carried on with the 'family business'. Now watching a Wilson Phillips concert has become a family affair. The offspring of pop-rock royalties —The Beach Boys and The Mamas and The Papas, Wilson Phillips cuts through a cross section of audiences. Granddads and grandmas can get their nostalgic fix as they dish out "California Dreaming" or harmonize to 'Good Vibrations'; then 90s babies get a load of throwback memories as they perform their biggest hits like Hold On," "You're in Love" and "Release Me."
There is really a song for everyone in a Wilson Phillips concert. Entertainment, feel-good, and nostalgia all rolled into one, is what you get from Wilson's Phillips stunning shows. Hence, it comes as no surprise that tickets are rapidly moving. Get up to speed. Get your tickets now!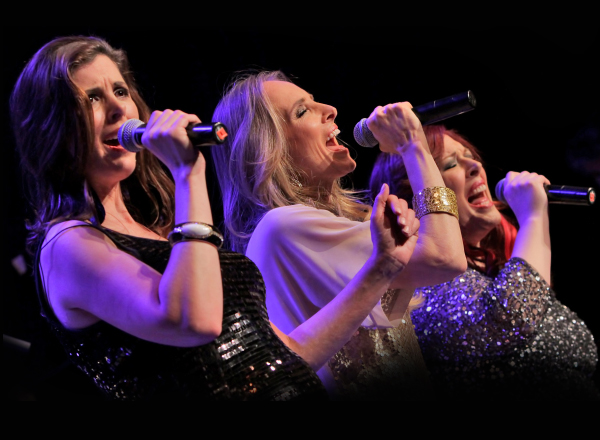 Musical genius never dies and sometimes, it bears fruit. Brian Wilson of The Beach Boys sired beautifully gifted sisters Carnie and Wendy Wilson; while John and Michelle Phillips of The Mamas & the Papas brought into this world the stunning and fierce artistry of Chynna Phillips. This synergy of talent came to be, as we know today as Wilson Phillips.
Wilson Phillips is considered one of the hallmarks of music in the 90s. Over and above their string of hook-laden songs, their signature vocal harmonies, sophisticated girl-power appeal, and their musical lineage were their core strengths that propelled them to super stardom.
Their self-titled debut album alone, which churned out three hit singles that brought them to the top of Billboard's Hot 100, sold over 10 million copies worldwide. The single "Hold On" bagged them a win at the Billboard Music Award as Hot 100 Single of the Year, plus five Grammy and two American Music Awards nominations.
After a brief hiatus in 2003, they went back to the studio in 2004 to record a new album of cover songs, with a Fleetwood Mac cover of "Go Your Own Way", as their comeback single. From 2008 to present, Wilson Phillips continues to be a fixture in the recording and live concert scenes. Their most recent album "Dedicated" is a compilation of cover songs from The Beach Boys and The Mamas and The Papas.