St Augustine Amphitheatre | Augustine, Florida
Whiskey Myers comes to St Augustine Amphitheatre on Sunday, July 17th 2022. This is the Whiskey Myers: Tournillo Tour with Shane Smith and The Saints & 49 Winchester, grab your tickets right here for an awesome night of good ol-country! This is some seriously smooth Whiskey, and well-aged since 07 to boot, now touring in support of their sixth album, Tournillo, which is due out in July, just a few days after this gig, so you get to be the very first to hear some of this album, plus you get it live!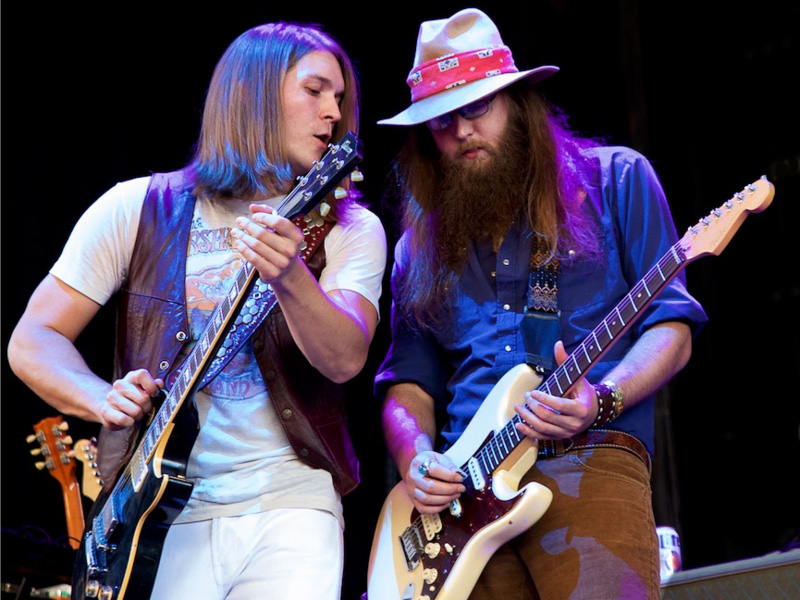 The Southern Country rock band, Whiskey Myers, is composed of lead singer and guitarist Cody Cannon, lead guitarist and singer John Jeffers, rhythm guitarist Cody Tate, drummer Jeff Hogg, the other drummer Tony Kent, and bassist Jamey Gleaves. The band is from the great state of Texas, and since their emergence in 2007 they have played over 2,500 live shows, selling out a staggering 95 percent of their headlining shows! Whiskey Myers, is their latest album, and it was released in September 2019, debuting at number 1 on the Country and Americana charts, at number 2 on the rock chart and number 6 on the Billboard 200. The self-titled project follows their previous album, Mud, which reached number 1 on the iTunes country chart with single "Stone" hitting Top 10. Whiskey Myers have announced their sixth album, Tornillo, which is due out in July 2022.
Shane Smith and the Saints is a Red-dirt band also hailing from Texas, they are front-man, Shane Smith along with his backing band of Saints, guitarist Tim Allen, bassist Chase Satterwhite, drummer Bryan McGrath, and fiddler Bennett Brown. Their latest album, Hail Mary, is their first new music in four years, "After four years of touring and sweat equity, it's significantly helped and changed our sound," Smith says. "But the really cool thing is that, as our sound has truly started going away even further from what the norm is in Texas Country and Red Dirt, that same group of people is jumping on board now more than ever before."
With its latest and forth studio album, Fortune Favors The Bold, Russell County, Virginia-based 49 Winchester is ready and roaring to break onto the national scene with its unique brand of tear-in-your-beer alt-country, sticky barroom floor rock-n-roll, and high-octane Appalachian folk.