St Augustine Amphitheatre | Augustine, Florida
Slightly Stoopid, Soja & Fortunate Youth comes to St Augustine Amphitheatre on Thursday 11th August 2016
The vibrant beach summer vibe is possible anytime and any season whenever Slightly Stoopid comes out to play! Indeed, their California beach rock, reggae infused with 'everything under the sun' music will be hitting a venue near you very soon…The more, the merrier, so they say…so Soja, The Grouch and Eligh & Zion I Crew are all part of the tour entourage that is headed towards this side of town. This piece of information is getting fans all giddy to grab tickets. You should too, as tickets are possibly flying off the shelves as you are reading this. Go, get your tickets now!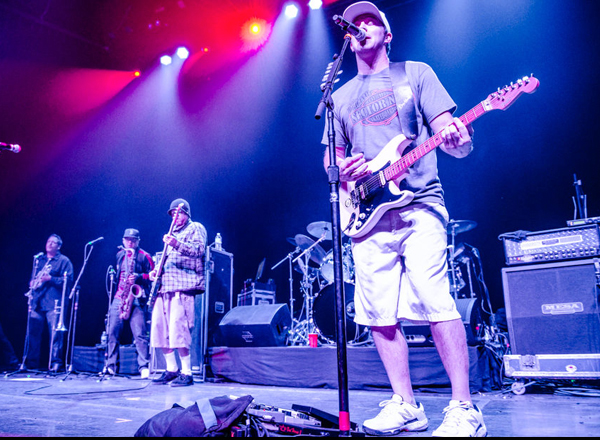 Slightly Stoopid has been touring almost non-stop for over a decade; and they are not
showing any signs of slowing down.
"Without [the fans], we'd just be playing at the bar," says Kyle. "They make it worth our
while – when we go out and people are having that good of a time, the energy goes
back and forth. Just a good time – we rely on each other's energy."
From sold out shows all over the country and in many parts of the world, to countless
performances in art festivals like Coachella, Harmony, Lollapalooza, Austin City Limits,
and New Orleans Jazz Fest, Slightly Stoopid always delivers a one heck of a great
time! In a career span of a little over 20 years, Slightly Stoopid has managed to release
twelve albums (four live), and has unleashed some of the catchiest reggae-rock tunes
like Closer to the Sun," "Collie Man," "Wise Man," "Bandelero," "2 AM," "No Cocaine,"
"Mellow Mood," and "This Joint."