St Augustine Amphitheatre | Augustine, Florida
Orchestral indie pop rock tunes will fill the St. Augustine Amphitheatre this Friday, April 28, as Natalie Merchant brings her "Keep Your Courage Tour" to Florida. The former lead singer of 10,000 Maniacs will surely wow the audience with her rich, resolute voice that has captured the world since her Tigerlily days in the mid-90s. If you think that the 59-year-old artist's magic is lost, you might need to immerse yourself in her recent music and watch out for her latest album, "Keep Your Courage." And what better way to do that than watch her perform at one of Florida's most iconic? So if you are a fan of Merchant's passion for stripped-down melodies, this is the perfect show to show your love for the musician. Grab your tickets now and let her music's sheer authenticity blow you away!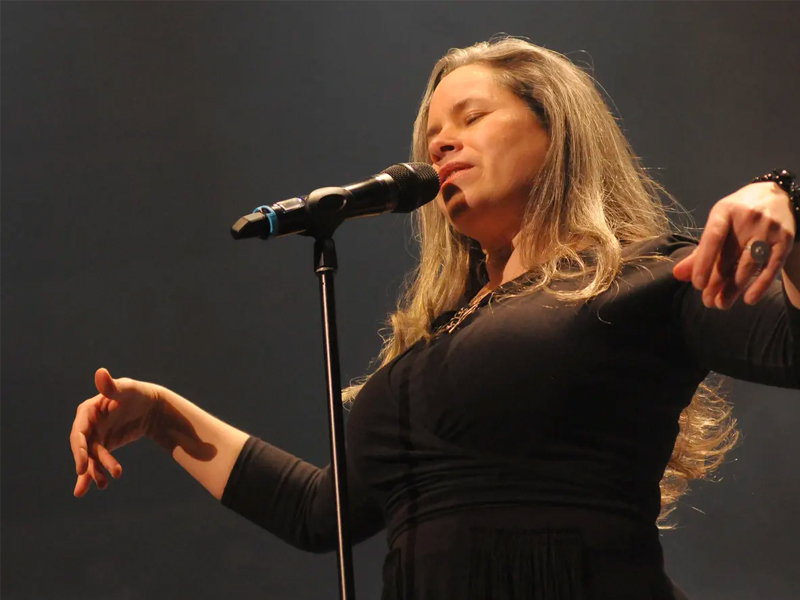 Natalie Merchant was the main singer of the popular rock band 10,000 Maniacs before launching a successful solo career. Her musical ability shone as the band's lead singer and primary lyricist, but she felt stifled. During the first seven albums, she was actively involved with the band, but then she went solo.
Natalie's solo career propelled her to the forefront of the pop music industry with her politically charged songs. It was easy to see that she was exceptionally gifted. The release of her first album, "Tigerlily," cemented her status as a top-tier performer. The album was well-received by critics and fans alike. Her breakthrough hit "Carnival," featured on her debut album, peaked in the top ten of the Billboard Hot 100. After then, an explosion of similarly excellent albums was released. "Ophelia," her second album, featured intricate arrangements and was another commercial success. Her 2003 record, "The House Carpenter's Daughter," reflects her transition to a more folk-rock style. "Leave Your Sleep," a personal and touching album about her daughter's first six years of life, was published in 2010. Her last album was released almost a decade ago, the self-titled one released in 2014. This 2023, the American singer-songwriter will release her ninth studio album, "Keep Your Courage," which has been eagerly anticipated by her legion of devoted followers and discerning critics alike.
Along with the release of her upcoming album, Merchant is slated to give a series of shows as part of her "Keep Your Courage Tour." The 59-year-old singer will perform at the famous St. Augustine Amphitheatre on April 28, 2023. Be sure not to miss this highly-anticipated show by reserving your tickets now!