St Augustine Amphitheatre | Augustine, Florida
Great country tunes will be pouring this March 3, like April Showers, as the Lone Star sensation Koe Wetzel brings his brand of country music to St. Augustine Amphitheater. The 30-year-old rising country star will excite his loyal Florida fans as he performs his signature hits and songs from his newest album, "Hell Paso." The show is a part of his "Koe Wetzel: The Road To Hell Paso Pt. 1" tour, and country newcomers Tyler Farr and Dylan Wheeler will join him as guests. Whether you are a fan of the raunchy lyricism in Wetzel's songs such as "Ragweed" and "Too High to Cry," or are more attuned to his intimate songs like his newest hit single "April Showers," this concert is a must-attend. Get your tickets now.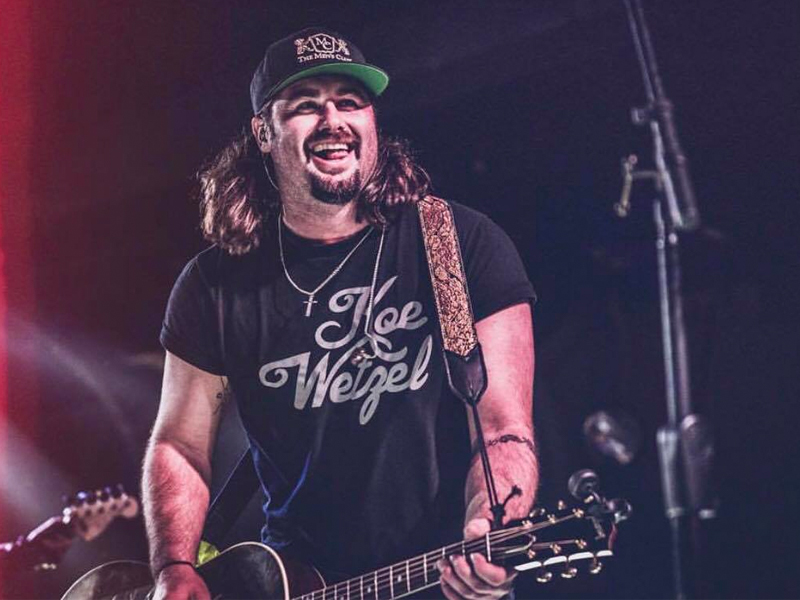 Known for the unapologetic and sometimes raunchy lyrics in his songs, Koe Wetzel is one of the most prominent independent country artists to have emerged in recent years. He is famous for experimenting with several genres. Thus, his songs show a combination of outlaw country, grunge, and rock 'n roll. He first gained popularity when his breakout sophomore album, "Noise Complaint," became popular among young people.
Over the years, he was able to release three more albums. The latest of which is his 2022 independent release "Hell Paso," which has reached multiple chart categories, including the Country, Mainstream Rock, Hot Rock, and Alternative charts. Songs like "Creeps," "April Showers," "Money Spent," "Cabo," "Oklahoma Sun," and "Sad Song" made it to the charts despite the album's limited appeal.
This March 3, the Texan country star will stop at St. Augustine Amphitheatre for his "The Road To Hell Paso Pt. 1 Tour." He will be joined by singer-songwriters Tyler Farr and Dylan Wheeler. Farr is an American country singer who is deemed "one of the best male vocalists in Country music today" by Taste of Country. With two albums under his belt, this newcomer has sold over 200,000 albums. He is known for some chart-topping songs, including "Our Town," "Better in Boots," "Red Neck Crazy," "Whiskey in My Water," and "A Guy Walks Into a Bar," which placed at No. 1 in the US Country Airplay in 2015. Dylan Wheeler, on the other hand, is an independent artist who is breaking the country music scene with his songs that blend both rock and alternative genres. Catch these promising artists as they warm up the crowd before Koe Wetzel takes center stage.
Tickets are now on sale, and you can get yours here by hitting the "Get Tickets" link.