St Augustine Amphitheatre | Augustine, Florida
As of 2023, John Fogerty is the sole owner of his music, so he's taking his "John Fogerty Celebrates His Songs" tour on the road and sharing them with his fans once again. On Friday, July 28, 2023, the St. Augustine Amphitheatre will host this leg of the tour. Since this is such a happy event for the legend, you can anticipate one of the best performances he has ever given. All of his famous songs, including those he recorded with Creedence Clearwater Revival, will be performed, including "Bad Moon Rising," "Proud Mary," "Have You Ever Seen the Rain," and "Fortunate Son." Tickets will be extremely difficult to come by because all the true fans will scramble to get theirs. Luckily, you can get yours without leaving this page by clicking the "GET TICKETS" button up above. Clicking this link will take you directly to our streamlined, trustworthy checkout system.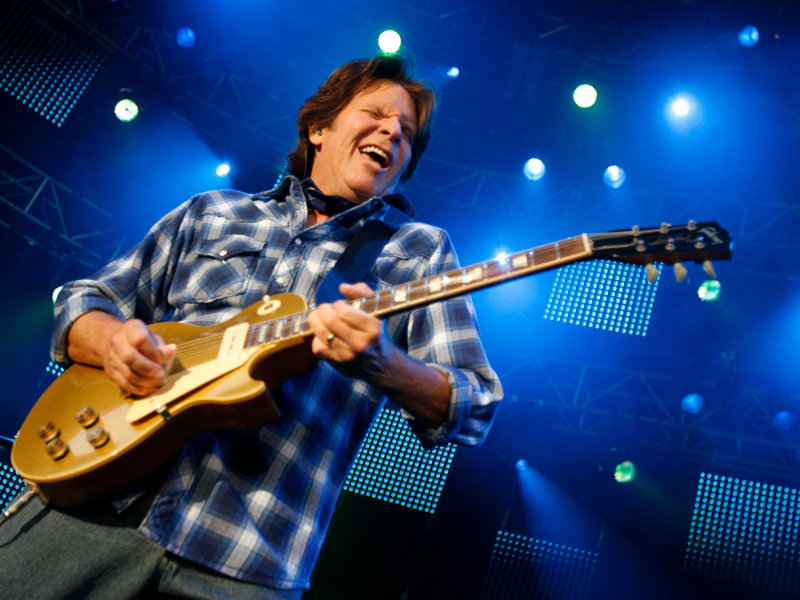 John Forgety is a priceless piece of Americana and a true legend in the world of country music. He began his music career in the 1960s as part of a four member band called The Blue Velvets, which later was renamed The Golliwogs, and finally the Creedence Clearwater Revivals, affectionately called CCR. As CCR, they created seven studio albums: "Creedence Clearwater Revival" (1968), "Bayou Country" (1969), "Green River" (1969), "Willy and the Poor Boys" (1969), "Cosmo's Factory" (1970), "Pendulum" (1970), and "Mardi Gras" (1972).
Their sound, often identified as "swamp rock" or "pop rock," contained a mixture of different genres, including rock and roll, country, and blues, with a distinctive Southern sound that really set them apart from other bands of the time. But it was their catchy guitar riffs and relatable lyrics that helped them take off.
After their final album in 1972, the band split apart, and Fogerty pursued a solo career that didn't last very long. He was involved in legal battles with CCR's label Fantasy and an alleged misappropriation of funds by an accounting firm, which resulted in him losing interest in music. In 1985, nine years later, he was back with a brand new album, Centerfield, which gave fans the hits "The Old Man Down the Road" and "Rock and Roll Girls."
His music is still played and praised today, and audiences go wild whenever one of his songs is performed. His music veers between genres, drawing inspiration from R&B, blues, country, rockabilly, and pop, as well as other American influences. That's what sets him apart, and it's why he's been inducted into the Rock and Roll Hall of Fame and the Songwriters Hall of Fame and has received multiple Grammy nominations.
His tour is a fantastic tribute to the music that made him famous, and despite being 78 years old, you can expect to see him put on a spectacular performance thanks to his distinctive voice, incredible guitar skills, and abundance of hits. Tickets are in short supply due to high demand, so hurry up and click the "GET TICKETS" button up top to secure yours.