St Augustine Amphitheatre | Augustine, Florida
Joe Bonamassa, the blues guitar god, will bring his "Time Clocks Tour" to the oldest city in the United States this spring. Catch the Grammy-nominated singer and guitar-slinger as he performs all ten songs from his "Time Clocks" album along with his career-defining hits, such as "Drive," "Woke Up Dreaming," and "Blue and Evil," among many others. Purchase your tickets for his March 11 show at the St. Augustine Amphitheatre here and prepare to be hypnotized by Joe's insane guitar skills and incredible voice. This is the last night of his Spring Tour, so expect that he will save the best performance for last. Click the "Get Tickets" button to reserve your seats as early as today.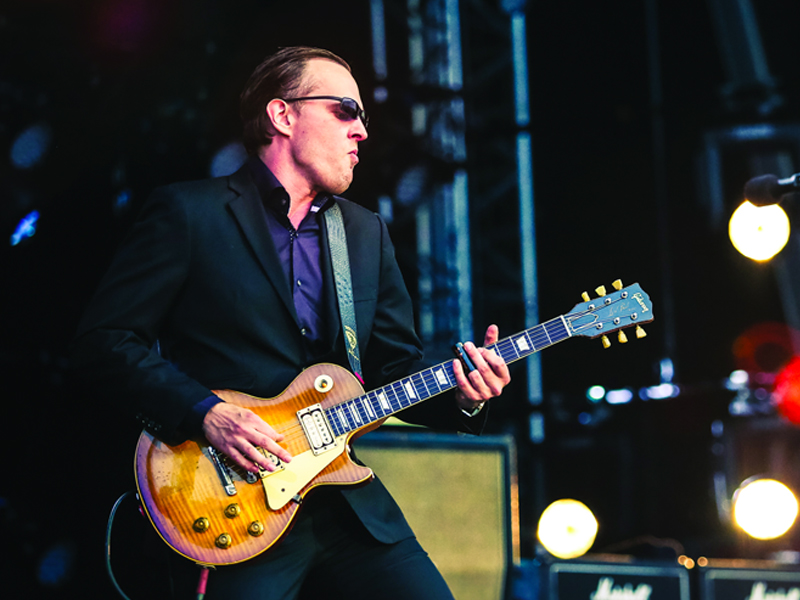 Joe Bonamassa has been hailed as one of the world's greatest blues guitarists by Guitar World Magazine. Joe, who is now in his forties, is undoubtedly on top of his game. Starting his music career at an early age, Joe evolved into becoming his generation's sought-after musician. In the process of constantly changing his sound, he has remained committed to the rock and blues influences that shaped his early work. In addition, his lyrics, voice, and guitar skills set him apart from the rest.
"Time Clocks," his most recent record, shows his dedication to improving his skill. In the album's tracks, there is a rawness and vitality that can only be achieved through years of practice. The ten-track album, which reached the #1 spot on Billboard Blues album, contains hits such as "Mind's Eye," "Notches," and "The Heart That Never Waits."
Bonamassa, who is a three-time Grammy nominee and a 25-time Billboard chart-topper, announced a series of concerts early in the spring to promote his astounding 16th studio album. The undisputed guitar hero will kick off his US Spring Tour on February 15 at the Clay Center, Charleston, West Virginia. He will perform in some of the country's most popular venues before concluding the tour in the beautiful city of St. Augustine, Florida, on the 11th of March. Catch him and his amazing band for the final night of his US Spring Tour at St. Augustine Amphitheatre. Book your tickets to reserve the best seats in the venue! Click the "Get Tickets" button now!